Posted on 24 Apr 2018
Breast augmentation is one of the most popular plastic surgery procedures performed at Neaman Plastic Surgery in Oregon. And one of the most common questions women ask us is "When can I start exercising following my breast augmentation?" It's an important question with an even more important answer. It's vital that you follow Dr. Keith Neaman's post-op directions to prevent complications and to ensure a safe and successful recovery.
The Breast Augmentation Procedure
During surgery, an incision is made to create a pocket for the breast implant, either above or below the muscle. Tissue and muscle are separated and stretched to form the pocket. It takes time for the actual pocket to take shape, so it's important to avoid any extra tearing following surgery.
Scar tissue needs to develop around the pocket to give shape to it and provide support around your implant. This can take up to two months to fully develop.
Let Your Body Heal – Breast Augmentation Recovery
One of the main concerns with exercising after breast augmentation is overusing the pectoralis muscle. Since most breast implants are placed under the muscle, it is necessary to allow adequate time for it to heal.
Any type of contraction that places downward pressure on the implant, such as the pressure endured during pushups, can result in the implant being displaced or even misshapen due to capsular contracture.
You'll experience some swelling and bruising following your procedure. The first few days after surgery is the most critical as most hematomas occur during that period. You'll not only need to rest, but also frequently walk to maintain proper circulation. This will also help control swelling. You don't want to overdo it, however. A short walk around the house is sufficient. After a couple of weeks you will be able to advance to walking on a treadmill.
For at least three weeks you will want to avoid any heavy lifting or intense aerobic exercise. These activities raise your heart rate and blood pressure, which increases the blood flow to your chest. This can put you at risk for possible internal bleeding. If you're a mom who has elected a breast augmentation as part of your mommy makeover, don't worry; you can still care for your children. Just take caution in situations, such as when you lift toddlers out of the crib or into a car seat.
Breast Augmentation Consultation with Dr. Keith Neaman
Your breast implants shouldn't impede your lifestyle, but you need to take the proper precautionary measures to ensure they are healed and set properly in place. Listen to your body and Salem Plastic Surgeon Dr. Keith Neaman. To learn more about breast augmentation, call Neaman Plastic Surgery at 844-338-5445 to set up your consultation.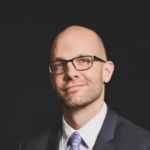 Dr. Neaman is a board-certified plastic surgeon that specializes in surgical body contouring. He prides himself on being on the cutting edge of plastic surgery. He takes an informative approach to each consultation, and through open dialogue and communication, he helps his patients decide on a treatment plan that meets their needs.