Posted on 30 Mar 2017
MICRODERMABRASION, DERMAPLANING AND CHEMICAL PEELS ARE THREE MEDICAL DAY SPA TREATMENTS THAT GIVE YOU A LOT OF BANG FOR YOUR BUCK. WOMEN EVERYWHERE ARE FINDING THAT THESE THREE TREATMENTS GIVE YOUR SKIN THE NEW SKIN FEEL AND LOOK; GIVING YOU RENEWED VIBRANCY AND YOUNGER LOOKING SKIN.
Microdermabrasion
Microdermabrasion is quick, nonsurgical procedures that literally buffs away and polishes the outer layer of the skin using non-allergenic crystals to restore a healthy, beautiful glow while whisking away impurities. Microdermabrasion treats the signs of aging and light scarring. The most popular areas to receive this treatment typically include the face, neck, chest, arms, and hands.
This procedure is nonsurgical and leaves patients with a radiant glow to their skin. Virtually no side effects exist, and microdermabrasion is an excellent choice for those with sensitive skin.
Chemical Peels
Chemical peels (or micro peels) very efficiently remove damaged layers of the skin, as well as blemishes, dead skin, stretch marks, uneven pigmentation, and even wrinkles, revealing youthful, vibrant skin. Chemical peels contain an active ingredient such as alpha hydroxy acids (AHA), trichloroacetic acid (TCA), or phenol to help improve the skin's appearance, tone, and texture. Peels can provide full revitalization of the skin or simple spot treatments, whatever your personal need is.
Dermaplaning
Dermaplaning safely buffs the skin, exfoliating and gently removing fine peach fuzz and surface impurities or irregularities of the skin. Gentle and controlled surgical scraping polishes the skin's surface and delivers a silky smooth appearance. This procedure can ease scarred, damaged, or maturing skin affected by previous accidents, surgical procedures, and the common signs of aging, as well as treating acne scars and even keratoses.
Neaman MediSpa Complimentary Consultations
Meet three MediSpa treatments that Neaman MediSpa delivers. They are quite easily performed, with minimum time and require very little, if any, downtime. A chemical peel, depending on its strength, may require you to lay low for a few days, but these are basically treatments that many call "lunchtime procedures."
The professional staff at the Neaman MedSpa would be happy to meet with you for a complimentary consultation to discuss any procedures you may be considering such as dermaplaning, micro peel, or microdermabrasion. Many women are enjoying the results of spending quality time at Neaman MediSpa. Call us today (844) 338-5445.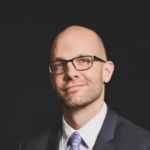 Dr. Neaman is a board-certified plastic surgeon that specializes in surgical body contouring. He prides himself on being on the cutting edge of plastic surgery. He takes an informative approach to each consultation, and through open dialogue and communication, he helps his patients decide on a treatment plan that meets their needs.