Posted on 04 Oct 2016
If you have a double chin and really have no desire to have a full on facelift, help has arrived! And it's called Kybella. The first and only injection designed to treat double chins has been introduced. This single dose injection can be done on an outpatient basis and the patient will walk away, after a few injections, with one chin!
What exactly is Kybella?
Kybella contains ATX 101. This is a synthetic similar drug to deoxycholic acid, which is naturally present in the human body. It helps absorbs fat. Kybella is injected into the fat layer of skin and it physically destroys the fat cells and consequently the body then absorbs the fat.
It is safe for a patient to receive up to 50 injections in the submental area and have up to 6 treatments. There should be a gap of one month between treatments to allow Kybella to work properly. The results are impressive.
Side effects of Kybella
Kybella has been proven to be extremely safe. Two clinical trials have shown Kybella to be effective and safe. In recent trials, patients were randomly assigned to receive Kybella or placebo for up to 6 treatments, and the results were remarkably safe as well as effective. The pharmaceutical company also did more than 20 clinical trials worldwide. The result was that greater than 90% of patients were happy with the results.
As with all surgical procedures, problems can occur and of course swelling, pain, numbness, bruising and redness can occur. Most of these will subside swiftly, usually within 1- 2 weeks. For most, the final results were worth the mild side effects experienced.
Free Kybella Consultation at Neaman MediSpa
Neaman MediSpa can help if you are unhappy with a double chin. They can assist and advise you as to how many treatments you would require to get rid of that double chin with Kybella that has been tagging along for the ride. Contact us for a complimentary consultation and "Kybella it away!"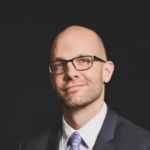 Dr. Neaman is a board-certified plastic surgeon that specializes in surgical body contouring. He prides himself on being on the cutting edge of plastic surgery. He takes an informative approach to each consultation, and through open dialogue and communication, he helps his patients decide on a treatment plan that meets their needs.