Posted on 22 Dec 2016
Botox
Botox is a medication that relaxes the facial muscles; dermal fillers do something totally different. Some of the more pronounced wrinkles on the face are caused by repeated facial movements over a long period of time, causing them to become deeper and more profound. Botox can be injected into the muscles that are causing the wrinkles, temporarily paralyzing them and fading the wrinkles that have long been there.
Dermal Fillers
Dermal fillers, on the other hand, are used to add volume to the skin. Many wrinkles on the face, such as the "marionette lines" (lines from the nose to the corner of the mouth) are caused by a loss of volume in the skin over time. Dermal facial fillers are injected into the skin to replace the volume and soften the appearance of lines and wrinkles. There are many different kinds of dermal fillers and each tends to work well in some areas and not so well in others.
These products can last anywhere from months to years. They require a visit to a board certified dermatologist or plastic surgeon to determine, through consultation, the needs and desires of the patient.
Differences in Botox and Fillers
There are different companies that make other products comparable to Botox, such as Dysport and Xeomin. They each have a slightly different formulation, however they all work the same way: they block the nerve impulses of the injected muscle to temporarily paralyze the muscle movement causing the wrinkle.
Additionally, there are many different facial fillers on the market, such as; Juvederm, Restylane, Perlane, Radiesse and Sculptra to just name a few. All of these dermal fillers offer something different and it is here that you and your specialist decide on which is best for your situation and why.
If you have reached the point in time when you want to stop just thinking about Botox and fillers and actually put them to the test, remember that the two enhance one another. Together they work hand in hand to rejuvenate your face and give you the refreshed, rejuvenated look you desire.
Contact Neaman MediSpa About Botox and Dermal Fillers
As with all procedures, it is really important that you feel safe and reassured by your chosen practitioner. It should be a partnership where concerns and issues can be spoken freely. Contact Neaman MediSpa today for your complimentary consultation, and we will guide you, inform you and please you. Our team of professionals will help you attain that rejuvenated "you" that you have been looking for – call 844-338-5445.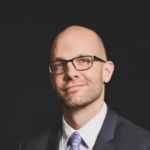 Dr. Neaman is a board-certified plastic surgeon that specializes in surgical body contouring. He prides himself on being on the cutting edge of plastic surgery. He takes an informative approach to each consultation, and through open dialogue and communication, he helps his patients decide on a treatment plan that meets their needs.