Posted on 25 Sep 2019
After a dramatic weight loss or simply because of the natural aging process, it's not uncommon to have excess skin that doesn't respond to diet and exercise. Because skin loses elasticity over time, even after losing weight, there may be areas where the skin doesn't retract back to its anatomical position.
There are several types of plastic surgery that can improve the appearance of loose skin:
Body Lift
Body lift or body contouring is one of the most requested cosmetic procedures after weight loss. Body lift procedures involve the surgeon removing excess skin in all areas of the body. These can include the abdomen, arms, thighs, waist, and buttocks. While body lift results are immediate, however, it's important to note that patients who choose to undergo a body lift will have scars.
In addition, if patients regain the weight they've lost, the skin will stretch out again. Body lifts are performed under general anesthesia and do have a significant period of recovery. The length of recovery will depend on the number of surgical areas as well as the extent of the procedure itself. All surgical areas will be closed with sutures or clips as well as compression garments.
Tummy Tuck
An abdominoplasty, or tummy tuck, removes excess skin and tightens the muscles of the abdomen. Most patients undergo a tummy tuck after pregnancy or weight loss when diet and exercise don't produce the results they want. Tummy tucks flatten the stomach and create a firmer, more toned appearance. The procedure is performed under general anesthesia.
Incisions are closed with absorbable sutures or clips, which will need to be removed. In addition, there's a recovery period. Recovery after a tummy tuck is approximately two weeks. Patient's will have to wear a supportive garment after the procedure. Final results are immediate and continue to improve following the procedure.
Which Procedure is Right for You?
When it comes to deciding which procedure is best for you, the first step is determining aesthetic goals. For patients who've lost a considerable amount of weight and have loose skin in areas besides their abdomens, a body lift might be the right choice. For patients who only have redundant skin in your abdominal area, then a tummy tuck may be the right choice.
The best way to determine which procedure is best is by consulting with an experienced plastic surgeon who can examine the areas of concern and create a personalized treatment plan.
For More Information, Schedule a Personalized Consultation Today!
A personalized consultation by one of our board-certified plastic surgeons is a service we provide for all potential patients.  To learn more, call us at 844-338-5445 or visit our Contact Us Page.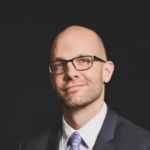 Dr. Neaman is a board-certified plastic surgeon that specializes in surgical body contouring. He prides himself on being on the cutting edge of plastic surgery. He takes an informative approach to each consultation, and through open dialogue and communication, he helps his patients decide on a treatment plan that meets their needs.