Posted on 24 Jul 2018
Non-surgical medispa treatments are becoming ever so popular amongst women of all ages. They're quick, safe and effective at erasing signs of aging on the face. Dermal fillers and injectables are leading the way for anti-aging, but with so many products on the market, how do you know which filler or injectable is right for you? That's where Neaman MediSpa, voted #1 MediSpa of Mid-Valley, can help. Here are a few of our most popular dermal fillers and injectables.
Botox
Botox is a popular neurotoxin injectable that is used to temporarily freeze the facial muscles that are responsible for making expressions. The repetitive motions that the muscles make cause dynamic wrinkles such as crow's feet and forehead wrinkles. Botox relaxes the face and smooths out wrinkles.
Dysport
Similar to Botox, Dysport also blocks nerve impulses to targeted muscles to cease repeated muscle contractions. Dysport injections, however, are made deeper than Botox injections and diffuse more causing it to spread over a wider area. This is an ideal treatment for patients looking to treat their forehead or larger treatment areas with fewer injections.
Restylane
Restylane is a hyaluronic acid-based filler that is used for filling out wrinkles and lines or increasing fullness in the lips or face. Restylane helps to rehydrate your skin and produce long-lasting results by utilizing moisture from the body.
Juvederm
Also a hyaluronic acid-based filler, Juvederm, however, has a high level of cross-linking, which makes it a gel rather than a liquid. It helps to diminish fine facial lines, sagging cheeks, and marionette lines. Because of its cross-linking structure, it's able to produce longer-lasting results than other similar fillers.
Radiesse
Made up of calcium microspheres, Radiesse is injected into depressions and wrinkles to restore a more youthful appearance. The body actually absorbs the microspheres and leaves collagen behind, making Radiesse an effective dermal filler for moderate to severe wrinkles, such as smile lines and chin wrinkles.
Sculptra
If you have sunken, shallow areas on your face, Sculptra is the filler for you. Sculptra not only smooths out lines and wrinkles, it also plumps up the skin due to its ability to boost collagen production.
Let Neaman MediSpa Help Find The Right Dermal Filler or Injectable For You
It can be difficult trying to decide which dermal filler or injectable is right for your skin and your needs. That's why you should let the specialists at Neaman MediSpa assist you. Contact us at (844) 338-5445 to schedule your complimentary consultation and we'll make recommendations on which facial treatment will help you reach your aesthetic goals.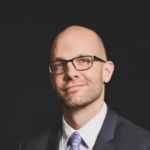 Dr. Neaman is a board-certified plastic surgeon that specializes in surgical body contouring. He prides himself on being on the cutting edge of plastic surgery. He takes an informative approach to each consultation, and through open dialogue and communication, he helps his patients decide on a treatment plan that meets their needs.