Posted on 08 Apr 2019
When it comes to dermal fillers, there's a lot of misinformation out there. Many women don't consider fillers to be an option out of fear that they'll develop that "frozen" appearance. But Neaman MediSpa is here to tell you to, "fear not." You can turn back the clock and rejuvenate your appearance with just a little bit of help from dermal fillers all without worry. We've busted some of the most common myths to help put your mind at ease and to show you what these non-surgical treatment options can accomplish.
Myth #1: Botox and Dermal Fillers Make Your Face Look "Done"
Absolutely not! If you select a skilled and experienced injector to administer your cosmetic filler, such as our nurse injectors at Neaman MediSpa, you never have to worry about looking overdone or having that scary frozen look. Your skin and facial appearance will simply look refreshed and more youthful as fillers such as Juvederm and Restylane help to add volume and fill in lines and wrinkles.
Myth #2: All Dermal Fillers Are the Same
This couldn't be any further from the truth. There are several types of fillers and injectables on the market today all specifically formulated to treat various areas and conditions on and around the face as well as the hands. Botox is a neuromodulator which means it relaxes the muscles that are responsible for making wrinkles such as those deep-set lines that form on the forehead and between the eyes. In contrast, Radiesse, which is made of calcium-based microspheres suspended in a water-based gel, helps to plump up the skin in more delicate areas including around the mouth, lips, and even the hands. You'll also want to know that unlike hyaluronic acid-based fillers, Radiesse stimulates the production of collagen helping to create longer-lasting results.
Myth #3: You Can Receive Permanent Results With Fillers
As much as we would like for this to be true, it's not. However, you can achieve long-lasting results using dermal fillers, and you're able to maintain those results with simple touch-ups. But on another hand, because they're not permanent, you're able to adjust your results to fit your always-changing needs.
Myth #4: Filler Treatments Hurt
One of the most significant benefits of fillers is that they are quick and painless. Most contain an anesthetic to prevent any pain, and to ensure your comfort further, a numbing cream can be applied before treatment.
Schedule Your Consultation Today!
Don't let silly myths and false information keep you from looking your best. In a matter of minutes, without pain or downtime, you can revive your complexion and enhance your appearance with dermal fillers. To learn more, call Neaman MediSpa at 844-338-5445 to schedule a consultation.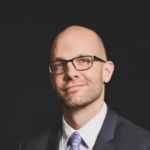 Dr. Neaman is a board-certified plastic surgeon that specializes in surgical body contouring. He prides himself on being on the cutting edge of plastic surgery. He takes an informative approach to each consultation, and through open dialogue and communication, he helps his patients decide on a treatment plan that meets their needs.