Posted on 23 May 2019
There are a wide variety of dermal fillers available, which can make it a little confusing to figure out the best solution for you. That's why Neaman MediSpa offers complimentary consultations for dermal fillers—and why your Salem, OR Medi Spa has won gold in the Medi Spa category and Facials category for the local Best of 2019 contest. Whether you're lusting for plumper lips, want to enhance your cheekbones non-surgically, or smooth out undereye depressions, dermal fillers offer immediate results.
Every type of dermal filler is designed for a specific purpose and estimated "staying power." Some fillers last just a couple of months and let you try out your new look, while others can last up to two years. However, fillers aren't just for the face. They can be added to the hands to reduce the appearance of veins and immediately make them look younger. Sometimes dermal fillers are even an option for non-surgical rhinoplasty.
Three of the most popular fillers are Juvederm, Restylane, and Radiesse.
Juvederm: Juvederm uses hyaluronic acid with cross-linking for a gel-like feel (rather than liquid feel). This type of acid occurs naturally in the human body. Juvederm is best used to address moderate or severe facial wrinkles, including crow's feet. It can also be used to enhance thin lips by "filling in" the lines in the lips.
Restylane: Restylane is also a hyaluronic acid-based injectable and optimizes impact by drawing water to the injected area. It can be used to treat moderate or severe facial lines and thin lips, just like Juvederm. Both Juvederm and Restylane have a range of products within their brands to treat specific concerns. Restylane is more cohesive than Juvederm, which means it stays in place more so than Juvederm and must be expertly "molded."
Radiesse: Radiesse works by stimulating collagen production and can last over one year. It's made with calcium hydroxyapatite, not hyaluronic acid, and the body can absorb it safely over time. It is recommended for facial treatments as well as chin treatments.
Get Your Complimentary Consultation Today by Contacting Neaman MediSpa!
If you're interested in learning more about dermal fillers, schedule a complimentary consultation today. Call Neaman MediSpa at 844-338-5445.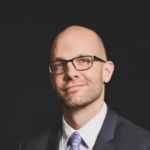 Dr. Neaman is a board-certified plastic surgeon that specializes in surgical body contouring. He prides himself on being on the cutting edge of plastic surgery. He takes an informative approach to each consultation, and through open dialogue and communication, he helps his patients decide on a treatment plan that meets their needs.