Posted on 13 Apr 2017
NEAMAN PLASTIC SURGERY IS PROUDLY INTRODUCING RESTYLANE REFYNE & RESTYLANE DEFYNE, TWO NEW HYALURONIC ACID GEL FILLERS FOR TO BE USED FOR LAUGH LINES, ALSO KNOWN AS NASOLABIAL FOLDS & MARIONETTE LINES. THESE INNOVATIVE FILLERS MAINTAIN NATURAL EXPRESSION IN MOTION, WHICH IS SO CRITICAL TO ACHIEVING A NATURAL RESULT. CONSEQUENTLY, YOUR SMILES, LAUGHS, FROWNS AND KISSES LOOK NATURAL AND SUPPORTED.
Restylane Refyne and Defyne Dermal Fillers
With more than 30 million treatments worldwide, the Restylane line of hyaluronic acid fillers provides the natural-looking results everyone is looking for.
• Restylane, Restylane Lyft, Restylane Refyne, and Restylane Defyne all smooth away facial wrinkles and folds.
• Restylane Silk provides subtle lip enhancement while smoothing the straw lines.
• Restylane Lyft adds lift and volume to the cheeks.
Salem MediSpa – Complimentary Consultations
Make an appointment at Neaman MediSpa and meet the latest additions to the family — Restylane Refyne and Restylane Defyne — Both dermal fillers designed with next-generation technology, to help provide natural-looking results with the flexibility that helps maintain natural expression in motion. Call our office today at (844) 338-5445 to find out more about these state of the art dermal fillers.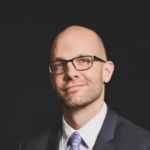 Dr. Neaman is a board-certified plastic surgeon that specializes in surgical body contouring. He prides himself on being on the cutting edge of plastic surgery. He takes an informative approach to each consultation, and through open dialogue and communication, he helps his patients decide on a treatment plan that meets their needs.