Posted on 01 Oct 2020
There are plenty of rumors circulating about how dangerous a Brazilian butt lift can be. If you do your research and have the procedure performed by a professional with a proven track record, though, this procedure is no more dangerous than any other surgery.
WHAT IS A BRAZILIAN BUTT LIFT?
A Brazilian butt lift is a butt enhancement procedure that augments the size and shape of the buttocks without the use of implants. It is a fat transfer procedure that takes fat, which has been removed from the patient through liposuction and injects it strategically back into the buttocks.
The fat used in the transfer can be removed from the patient's thighs, hips, lower back, or abdomen. This liposuction also has the secondary impact of reshaping the area from which the fat for the butt lift was taken.
WHAT ARE THE POTENTIAL RISKS OF A BRAZILIAN BUTT LIFT?
The potential side effects of this surgery include:
Reactions associated with general anesthetics
Pain
Scarring
Infection
Formation of hard lumps under the skin, either at the suction or injection site
Loss of skin due to deep infections
Potentially fatal fat embolism that travels to the heart or lungs
HOW DO I MINIMIZE MY RISKS?
While the mortality rate in these procedures is 1 in 300, it has been studied and proved that the majority of these deaths occurred when inexperienced or unqualified surgeons performed the procedure. Fat injections that damage the large gluteal veins or arteries are the cause of the deadly fat embolism. Your provider should be able to answer your questions on their success rates and show you a portfolio of their work.
Remember, you are your advocate. Do your research and consult with a board-certified plastic surgeon who is experienced with this procedure. Here is a guide for discussion:
Talk about why you want to procedure
Describe your expected outcomes
Review your medical history and current medications
Talk about alcohol and tobacco use
Discuss any preexisting conditions and your current overall health
Provide photographs of your current body
Explore the best treatment option for you
Discuss all tricks, the likely results, and any other concerns you have
The majority of risks involved with Brazilian butt lifts are the same for any major surgery requiring general anesthesia. If a surgeon suggests performing this procedure using only local anesthetics, steer clear of them as this may indicate a lack of experience doing this procedure.
WHAT IS RECOVERY FROM A BRAZILIAN BUTT LIFT PROCEDURE LIKE?
Keep in mind that you will not be able to sit down for two weeks after surgery. You must also sleep on your side or stomach until the area is completely healed. Your buttocks may continue to be swollen for weeks after surgery. Make sure that your weight does not fluctuate during this period of time. The body tends to breakdown some of the fat that was injected, so it is possible you may need repeat procedures to achieve the results you are looking for.
DISCUSS YOUR AESTHETIC GOALS WITH OUR BOARD CERTIFIED PLASTIC SURGEONS
Our patients' health and well-being are a top priority in our practice. Contact us at 844-338-5445 or use the online form to schedule your consultation and receive a preliminary evaluation of your proposed treatment plan. We look forward to meeting you and discussing your cosmetic goals.
For further convenience, we are offering an online store for injections, products and treatments. Feel free to shop our most popular Medi Spa treatments and purchase Gift Cards.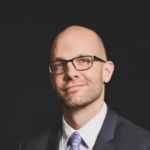 Dr. Neaman is a board-certified plastic surgeon that specializes in surgical body contouring. He prides himself on being on the cutting edge of plastic surgery. He takes an informative approach to each consultation, and through open dialogue and communication, he helps his patients decide on a treatment plan that meets their needs.