Posted on 29 Sep 2016
More than likely, the rise of the popular "Selfie" has prompted many young men and women to look into various cosmetic procedures. Throughout the country, plastic surgeons are reporting an increase in patients under the age of 30. It seems that social media is playing a role in how one looks at oneself and the desire to appear more youthful. Many young men and women are looking into both surgical and non-surgical procedures such as Botox.
Brazilian Butt Lifts, which is a fat transfer procedure, is becoming a very popular procedure in this age group, as the curvaceous figures have been admired starting back in 2014. This booty trend shows no apparent signs of slowing down either.
But, for the past 20 years, the number one elected surgical procedure for not only the millennials, but for the entire population is still breast augmentation.
Contact Neaman Plastic Surgery for A Cosmetic Consultation
No matter if you are interested in a surgical or non-surgical procedure, you are not alone. Many millennials are reaching out to local skin centers and plastic surgeons to see what is right for them. It is important more than ever to do your research and be sure you are going to an experienced and board certified plastic surgeon for your procedures – 844-338-5445.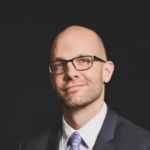 Dr. Neaman is a board-certified plastic surgeon that specializes in surgical body contouring. He prides himself on being on the cutting edge of plastic surgery. He takes an informative approach to each consultation, and through open dialogue and communication, he helps his patients decide on a treatment plan that meets their needs.