Posted on 02 Aug 2017
CoolSculpting and EmSculpt are two different body sculpting solutions that safely remove extra fat deposits from the body. Controlled fat reduction can be the answer when diet and exercise are not enough to shed unwanted fat, especially if you want to avoid invasive procedures such as Liposuction. Body sculpting uses controlled processes beneath the skin which stimulate the body. The result is that you naturally get rid of the affected fat cells through natural processes.
Neaman Plastic Surgery offers CoolSculpting and EmSculpt to patients who want to get rid of unwanted fat and achieve a more slender, contoured body shape. But which is the best method of body sculpting? The answer will depend on your personal aesthetic preferences and goals.
CoolSculpting is a cosmetic treatment that removes excess fat in stubborn areas by freezing fat cells, which breaks them down. It has fewer risks than traditional fat reduction methods such as liposuction, and it is the only FDA-cleared non-surgical treatment option for eliminating fat cells using patented cold technology. CoolSculpting is the safest and most effective non-surgical method to remove this unwanted fat with little to no downtime if you have stubborn pockets of fat that don't go away with diet and exercise.
EmSculpt is the first device of its kind to build your muscle while sculpting your body by mimicking the effects of strength training. Strength training causes muscle growth because contractions cause micro-tears in muscle fibers. As the body repairs itself, these "tears" increase muscle size. With just one treatment with the EmSculpt device, clients get 20,000 contractions in half an hour, the equivalent of 20,000 flawlessly performed sit-ups, lunges, or squats. This improved muscle tone has been proven through MRI, CT scan, and ultrasound. EmSculpt is FDA-cleared for the strengthening, toning, and firming the abdomen, buttocks, thighs, and arms.
When choosing which type of body sculpting treatment is best for you, consider your main goal. Are you wanting to reduce stubborn fat pockets to eliminate bulging and smooth out your silhouette? If so, CoolSculpting will be best for you because CoolSculpting reduces fat in a targeted way. You should also consider what parts of the body you want to sculpt. CoolSculpting effectively removes fat from the abs, thighs, back, hips, flanks, upper arms, and chin.
If your goal is less about fat removal and more about toning your muscles, EmSculpt would be the best option for you. An EmSculpt treatment tones muscles by building new muscle fibers while toning existing fibers, giving you better toned and sculpted muscles in your abs, butt, thighs, and upper arms.
NEAMAN MEDISPA CAN HELP YOU CHOOSE WHICH IS BEST FOR YOU
Choosing any form of body sculpting is a highly personal choice, and you want to ensure you get precisely what you want so you can achieve your goal of a contoured body. When you have a personal consultation with the surgeons at Neaman Medispa, you can discuss your goals, preferences, and concerns with our board-certified surgeons. They will advise you on whether CoolSculpting or EmSculpt would be your best choice. Your safety and comfort are top priorities, providing you with the most effective results.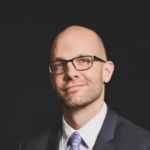 Dr. Neaman is a board-certified plastic surgeon that specializes in surgical body contouring. He prides himself on being on the cutting edge of plastic surgery. He takes an informative approach to each consultation, and through open dialogue and communication, he helps his patients decide on a treatment plan that meets their needs.