Posted on 04 Jan 2018
A mommy makeover is a set of procedures that typically include a tummy tuck, liposuction, and breast augmentation. The goal of a mommy makeover is to correct what diet and exercise cannot – excess skin and fat, sagging breasts, and stretch marks. For women in the Salem or Corvallis, Oregon area who have had children, mommy makeovers are becoming increasingly popular.
Benefits of A Mommy Makeover
A mommy makeover will allow you to regain your pre-pregnancy body. However, it is vitally important that before undergoing a mommy makeover, you do your research and know what to expect after the surgery is completed. There are indeed a few things that you need to know before your mommy makeover.
A Mommy Makeover Doesn't Replace A Healthy Lifestyle
While many women believe that a mommy makeover can take the place of diet and exercise, this is simply not the case. Before and after your mommy makeover, you should be both exercising daily and eating a healthy, well-balanced diet. Being in shape prior to your mommy makeover will ensure that your body is ready for surgery, aid in your recovery, and allow you to maintain your new figure after the mommy makeover and well into the future.
Choosing A Surgeon For Your Mommy Makeover
Your mommy makeover may involve a few procedures, such as a tummy tuck, breast augmentation, and liposuction. Finding the right surgeon for the procedure might be the number one concern that you should have. Your surgeon should be a board certified plastic surgeon with numerous years' experience in the field. You should also ask to see before and after photos of your surgeon's work, get referrals from previous patients, and only choose a surgeon with whom you feel completely comfortable working with.
Downtime After A Mommy Makeover Procedure
As with any surgical procedure, you will experience some uneasiness for a period of time after the surgery. The discomfort will, of course, be directly related to your procedures, whether you have a mommy makeover including breast augmentation, tummy tuck, and liposuction. Most women need to take between one to three weeks off from work depending on the specific procedures performed. If you have other children, you may also need assistance with childcare during that time period. Feeling discomfort immediately after surgery with a significant decrease in discomfort after the first few days is normal.
Serving Salem, Corvallis, and surrounding communities, Dr. Keith Neaman is a highly trained, experienced board certified plastic surgeon. With his years of experience behind him and a stellar reputation, Dr. Neaman will assist you in determining the course you will take in regards to your mommy makeover. For your mommy makeover consultation, call Dr. Neaman at (844) 338-5445.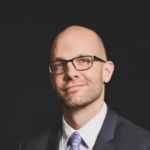 Dr. Neaman is a board-certified plastic surgeon that specializes in surgical body contouring. He prides himself on being on the cutting edge of plastic surgery. He takes an informative approach to each consultation, and through open dialogue and communication, he helps his patients decide on a treatment plan that meets their needs.