Posted on 03 Nov 2020
Getting breast implants can help you to feel better about your self-image, especially if they have been impacted by surgery or cancer. However, you should never go overboard: instead, you need to focus on finding the perfect breast implant size for your body. If you're worried about making them too big, then we have some tips to help you out.
CONSIDER YOUR FRAME SIZE
If you plan to get breast implants, then you need to consider the size of your frame. If you have a wider frame and chest, then you can get larger implants. However, if you have a slimmer frame, then you should look into implants that will work better for your shape. Otherwise, they may end up looking too big or unnatural on your body.
As you look into breast implants, you should talk with your doctor about different sizes and what would be best for you. This way, you can avoid making your implants too large, which could cause problems for you. Having this discussion with your doctor will allow you both to find a middle ground so you'll be happy with your implants.
PRACTICALITY AND COMPLEMENTARY
To go into further detail, you need to remember that choosing the correct breast implant size will have a significant effect on your body. If they're too big for your body, then you will have more back pain, and they could make it more difficult for you to perform everyday tasks. Having large implants will also pose problems if you enjoy exercise or if your work involves physical labor.
While practicality matters when it comes to implants, you also need to pick a size that will complement your body type. Don't misunderstand: you can get larger implants, but you should find ones that will look natural and good on your body. If you keep practicality and complementary sizes in mind, then you can avoid making your implants too big.
MATERIAL MATTERS
You may want a certain size or look for your implants, but you also need to consider the type of material that you will use. The two most common ones are saline and silicone, but they will each have their own restrictions that you need to consider when it involves the size of your implants.
These different materials will affect your augmentation and the size that you can get for your implants. You need to discuss your implants with your doctor to find sizes that are realistic for the material you want to use. This way, you can ensure that you pick an appropriate size for you.
Remember that there's nothing wrong with getting breast implants to change your size. It's just important to keep your frame in mind and ensure that you pick a size that will work for your body. Doing so will help you to find a size that you will be happy with while also avoiding any regrets if you made them too big.
DISCUSS YOUR AESTHETIC GOALS WITH OUR BOARD CERTIFIED PLASTIC SURGEONS
Our patients' health and well-being are a top priority in our practice. Contact us at 844-338-5445 or use the online form to schedule your consultation and receive a preliminary evaluation of your proposed treatment plan. We look forward to meeting you and discussing your cosmetic goals.
For further convenience, we are offering an online store for injections, products and treatments. Feel free to shop our most popular Medi Spa treatments and purchase Gift Cards.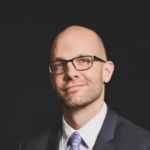 Dr. Neaman is a board-certified plastic surgeon that specializes in surgical body contouring. He prides himself on being on the cutting edge of plastic surgery. He takes an informative approach to each consultation, and through open dialogue and communication, he helps his patients decide on a treatment plan that meets their needs.