Posted on 12 Sep 2017
So you've decided to get breast implants. But the question is: what size is best to achieve your desired look? Believe it or not, some say that deciding on the implant size can be the most difficult part of the process. This is often because patients often compare sizes of implants to a friend that may also have had a breast augmentation. They may want their friend's same size, but they are starting out with more or less breast tissue, or have a different chest width.
It is best to let the board certified plastic surgeon you choose to help you with this decision. They have performed thousands of breast augmentations and know after listening to your desired outcome, which size will most likely get you there. So be prepared to share your desired look and even bring in pictures to your consultation to ensure you and your surgeon are on the same page with one another. Every body is different and to achieve the look you want will more than likely require a different breast implant size than someone you know. Here are some ways that you can play around with implant sizing.
The Rice Experiment
Many surgeons recommend the rice experiment. Make your own breast implant out of uncooked rice and a knee-high stocking. Start with 10 ounces of rice, which is 300 ccs (breast implants are measured in ccs, not cup size). Place the rice inside the stocking, tie it off and place it inside a bra. Add or remove rice until you find the size you desire.
Consult With Your Plastic Surgeon
For some women, the bigger, the better. For others, looking natural is the top priority. Ultimately, you will be living with the breast implants, so the decision is yours. However, you should consult with your plastic surgeon and get his or her opinion before proceeding. They are the experts and know which implant size is best for not only your frame but also which will give you a look you are hoping for.
Not all bodies are created equally. A small, thin woman may not be able to handle DDD breasts. You need to have enough tissue to cover the implants you choose to get. Dr. Neaman listens carefully to each of his patients and feels it is best to give his patients all the choices that might be right for them and help guide the patient to implant size that will achieve the optimal look.
Let Neaman Plastic Surgery in Salem Help You Choose the Right Breast Size
Breast size is a personal decision. Think carefully about the results you want to achieve, and discuss them with your surgeon. Salem board certified plastic surgeon Dr. Keith Neaman can guide you through the process and help you understand the variety of choices you have with breast implants.  Call Neaman Plastic Surgery at (844) 338-5445 to get started with a consultation.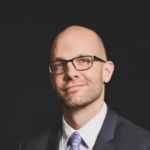 Dr. Neaman is a board-certified plastic surgeon that specializes in surgical body contouring. He prides himself on being on the cutting edge of plastic surgery. He takes an informative approach to each consultation, and through open dialogue and communication, he helps his patients decide on a treatment plan that meets their needs.