Posted on 20 Mar 2018
Everyone talks about how your body changes while you are pregnant – your hair grows faster, your skin is different, and maybe even your feet get slightly bigger. However, the conversation seems to stop there and rarely do people talk about the changes to your body after you have given birth. Children bring not only a whole new world to your day-to-day; they also bring you an entirely different body. If you are finished having children, and, after eating healthy and working out, you still are missing and yearn for your pre-baby body, then a mommy makeover could be right for you!
A mommy makeover is a combination of cosmetic surgeries, performed at one time, to reverse the effects of childbirth on a woman's body. Typically, a mommy makeover is some combination of the following: breast lift/reduction, breast augmentation, liposuction, tummy tuck, and/or Brazilian butt lift.
Why Choose A Mommy Makeover
A mommy makeover is unique in that the goal is threefold: 1. Get you back to your pre-baby body and confidence 2. Minimize your downtime 3. Maximize your budget by combining multiple procedures into one surgery. By combining multiple procedures that best fit your specific wants and needs, your surgeon can customize a plan just for you that makes the most of your time and money.
Each mommy makeover plan is created specifically to match the patient's wants, needs, budget and time available for recovery. The surgery plan is crafted only after listening to your goals. Your surgeon and their team will take a holistic approach to the surgery – making sure the plan fits not only your aesthetic wishes but also supports your financial and recovery time needs.
Cost and recovery depend significantly on the procedures chosen, though average recovery time is 2-3 weeks. By grouping the procedures into one surgical session, you can maximize your financial and time commitment.
Picking The Right Mommy Makeover Doctor
As with any investment, especially when it deals with your health, it is essential to research to find the right surgeon to perform your mommy makeover. Dr. Keith Neaman is a board-certified plastic surgeon with years of experience performing successful mommy makeovers and helping moms get back to their pre-baby body and confidence.
If you are in the Salem or Portland, Oregon area and are curious if a mommy makeover is the right surgery for you, reach out to Neaman Plastic Surgery to schedule a consultation.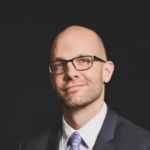 Dr. Neaman is a board-certified plastic surgeon that specializes in surgical body contouring. He prides himself on being on the cutting edge of plastic surgery. He takes an informative approach to each consultation, and through open dialogue and communication, he helps his patients decide on a treatment plan that meets their needs.