Posted on 25 Aug 2016
While liposuction surgery can slim down isolated pockets of fat, it is not a weight loss method. Liposuction is not intended to remove substantial amounts of fat and there is a limit as to how much liposuction can remove.
For optimal results, it is best to be at or near your ideal weight before liposuction is performed. If it is your desire to lose a lot of weight, continue to pursue that goal, and then liposuction can be used to refine the results of your hard work and also remove the stubborn fat cells that aren't shrinking. Additionally, a tummy tuck can also be considered as an added procedure when liposuction doesn't ultimately achieve the results you are looking for.
Get a Liposuction Consultation with Neaman Plastic Surgery
A board certified plastic surgeon such as Dr. Neaman and their professional staff can help you get the results that make you feel confident and attractive. During your initial consultation you will discuss a treatment plan that fits your needs and expectations, and ultimately start your journey to the life you want to live. If you have questions or would like to schedule a consultation, please contact Neaman Plastic Surgery at 844-338-5445.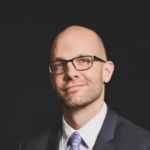 Dr. Neaman is a board-certified plastic surgeon that specializes in surgical body contouring. He prides himself on being on the cutting edge of plastic surgery. He takes an informative approach to each consultation, and through open dialogue and communication, he helps his patients decide on a treatment plan that meets their needs.