Posted on 08 Sep 2015
Over 200,000 women in the U.S. suffer back pain, shoulder pain, headaches in addition to numbness and tingling in the fingers as a result of breasts that are too large. In addition to these physical ailments there are multiple psychological considerations particularly in cases when breasts are asymmetric. Many of these women have often wondered if a Breast Reduction is the right solution for them and if so, are all breast reductions the same?
In a short answer, no, they are not all the same. Each case, as each individual, is different. The surgeons at Neaman Plastic Surgery are trained in a wide variety of techniques that will allow them to create a customized plan to fit your needs. Dr. Keith Neaman completed a study with some colleagues to study the effectiveness of a short scar technique, which traditionally was commonly used only for smaller breast reductions. You can find the link to the study here.
The study reviewed some 290 patients who underwent a vertical-style breast reduction. The conclusion of this study found patients very satisfied. Additionally, there were very few complications even in the setting of patients with who needed larger breast reductions.
Dr. Neaman states "The vertical-style superomedial pedicle reduction mammaplasty is safe and effective for a wide range of symptomatic macromastia. The nipple-areola complex can be safely transposed, even in patients with larger degrees of macromastia, with no episodes of nipple necrosis. The adjunctive use of liposuction should be considered safe. Lastly, revision rates were low, correlating with a high level of patient satisfaction."
Contact Dr. Keith Neaman for other Breast Reduction Questions
If you've been dealing with the symptoms of large breasts, please consider contacting Dr. Neaman of Neaman Plastic Surgery. He is experienced in this new technique and will make sure you are comfortable and happy with your procedure.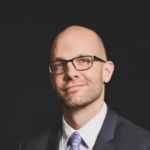 Dr. Neaman is a board-certified plastic surgeon that specializes in surgical body contouring. He prides himself on being on the cutting edge of plastic surgery. He takes an informative approach to each consultation, and through open dialogue and communication, he helps his patients decide on a treatment plan that meets their needs.