Posted on 30 Oct 2018
When most people think of breast enhancement, they typically think of women receiving breast implants to boost their bustline. And while most women who visit Neaman Plastic Surgery inquiring about breast enhancement are in fact considering breast augmentation to add volume, there are still many women who desire to either reposition their breasts by lifting or to simply reduce their overall size.
Give Your Breasts a Lift with a Breast Lift
Breast lift surgery, also called mastopexy, is a procedure that lifts and firms the breasts to achieve a heightened chest profile. Although breast implants can be combined with a lift, the primary goal of a breast lift is to reduce sagging by removing excess skin and tightening the surrounding tissue to reshape and support the new breast contour. Implants are often used to increase fullness in breasts that have lost shape and volume such as from pregnancy and nursing. When breast implants are not used, a breast lift does not make the breasts significantly smaller as it is primarily removing skin and not breast tissue.
Reduce Heavy, Large Breasts with Breast Reduction
Breast reduction surgery, also referred to as reduction mammoplasty, is a procedure that's sole purpose is to reduce the size of the breasts. This is accomplished by removing excess skin, fat, and glandular tissue. Breast reduction not only makes the breasts smaller, but it also helps to eliminate negative symptoms associated with overly large breasts, such as back, neck and shoulder pain.
Two Different Procedures, Similar Benefits
Both a breast lift and breast reduction can successfully help to restore confidence and give women the chest profile they desperately desire. Although they are different procedures with different results and approach, they are very similar in the regard they both improve the overall appearance of the breasts by positioning them higher and restoring firmness. Take a look at our before and after pictures to see what results you may be able to achieve through a breast lift or breast reduction at Neaman Plastic Surgery.
The best way to decide which procedure is best suited for your specific needs is to schedule a consultation with Salem plastic surgeons Dr. Keith Neaman or Dr. Dustin Christiansen so together you can discuss your aesthetic goals and review your particular situation, including assessing your current breast profile. A treatment plan will be devised, and you will be on your way to younger, perkier looking breasts. Contact Neaman Plastic Surgery today and schedule your consultation at 844-338-5445!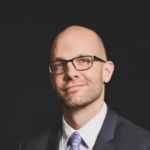 Dr. Neaman is a board-certified plastic surgeon that specializes in surgical body contouring. He prides himself on being on the cutting edge of plastic surgery. He takes an informative approach to each consultation, and through open dialogue and communication, he helps his patients decide on a treatment plan that meets their needs.