Posted on 23 Feb 2016
As a board certified plastic and reconstructive surgeon who has performed a variety of breast surgeries, Dr. Keith Neaman often consults with patients who are unsure of which procedure they need. Two of the most commonly confused procedures are breast augmentation and breast lift surgery.
Breast Augmentation vs Breast Lift
Breast augmentation addresses the size, shape, and volume of the breasts, but does not correct sagging. Breast lift surgery is specifically designed to reposition breasts to a more youthful location to eliminate drooping. Often, these procedures are combined for complete rejuvenation of the breasts.
Breast augmentation surgery is one of the most popular cosmetic procedure in the US. Breast augmentation surgery involves surgical insertion of saline or silicone breast implants. Patients can choose from a variety of breast implants since there are different types, textures, sizes, and shapes. Allergan's highly cohesive anatomically shaped silicone gel implants, also known as "gummy bear implants," is another option for breast augmentation patients. Breast implants are also available as an option for some breast reconstruction patients.
Breast lift surgery, also known as mastopexy, involves surgical removal of excess skin to tighten the breast area for a younger, perkier appearance. Over time, the effects of aging, gravity, weight fluctuation, and pregnancy can contribute to the loss of skin elasticity. Since breast lift procedures address the area surrounding the breasts, this procedure can be performed on its own or combined with other breast procedures such as breast reduction surgery.
Contact A Board Certified Plastic Surgeon
While breast procedures can be combined or performed individually, it is important to schedule a consultation with a board certified plastic surgeon to discuss your needs and goals. If you're interested in a breast procedure or other procedures that Dr. Neaman offers, contact us today.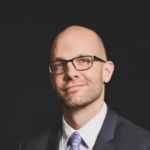 Dr. Neaman is a board-certified plastic surgeon that specializes in surgical body contouring. He prides himself on being on the cutting edge of plastic surgery. He takes an informative approach to each consultation, and through open dialogue and communication, he helps his patients decide on a treatment plan that meets their needs.