Posted on 25 May 2017
IF YOU HAVE LOST MORE THAN 100 LBS., YOU HAVE LOST A MASSIVE AMOUNT OF WEIGHT AND ARE NO DOUBT LIKELY CONSIDERING A BREAST LIFT OR BREAST AUGMENTATION. LOSING THAT MUCH WEIGHT CAN SIGNIFICANTLY CHANGE THE LOOK OF A WOMAN'S BODY. AND QUICKLY LOSING THIS MUCH WEIGHT CAN CAUSE LOOSE, SAGGY SKIN IN MULTIPLE AREAS. ADDITIONALLY, IT'S QUITE COMMON AND EVEN EXPECTED FOR WOMEN TO LOSE BREAST VOLUME AND DEVELOP BREAST SAG WHEN THIS TYPE OF WEIGHT LOSS OCCURS. FOR THIS REASON, MANY WOMEN FREQUENTLY REQUEST BREAST LIFT AND/ OR BREAST.
Breast Lift or Breast Augmentation Considerations
Most patients are most concerned with the restoration of the breast volume, the correction of breast sag and upper breast fullness as well as symmetry. It may be possible that breast implants are necessary to create upper breast fullness and restore breast volume.
In most cases, because of the extent of the weight loss, this is needed. Breast implants can be placed at the time of the breast lift, or the surgery can be delayed and performed as a secondary procedure. Both approaches have advantages and disadvantages, and many surgeons have differing opinions on this topic.
It is vitally important to remember that individualized care for each patient is critical when having this cosmetic procedure. Every woman will have different issues and concerns. As with most surgeries, this is not a one size fits all operation.
Perhaps you have successfully lost that weight, but you find yourself doomed to a life of sagging skin and less than attractive breasts. You have gone to great lengths to get healthy, why not take a few more steps to be happy.
Breast Lift / Augmentation Consultation at Neaman Plastic Surgery
Neaman Plastic Surgery can help you attain that final step of your weight loss journey. Our highly trained medical professionals will walk you through the decision about a breast lift or breast augmentation, and the care you will receive is unparalleled. Call Neaman Plastic Surgery today at (844) 338-5445 and make your private consultation appointment today.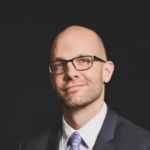 Dr. Neaman is a board-certified plastic surgeon that specializes in surgical body contouring. He prides himself on being on the cutting edge of plastic surgery. He takes an informative approach to each consultation, and through open dialogue and communication, he helps his patients decide on a treatment plan that meets their needs.