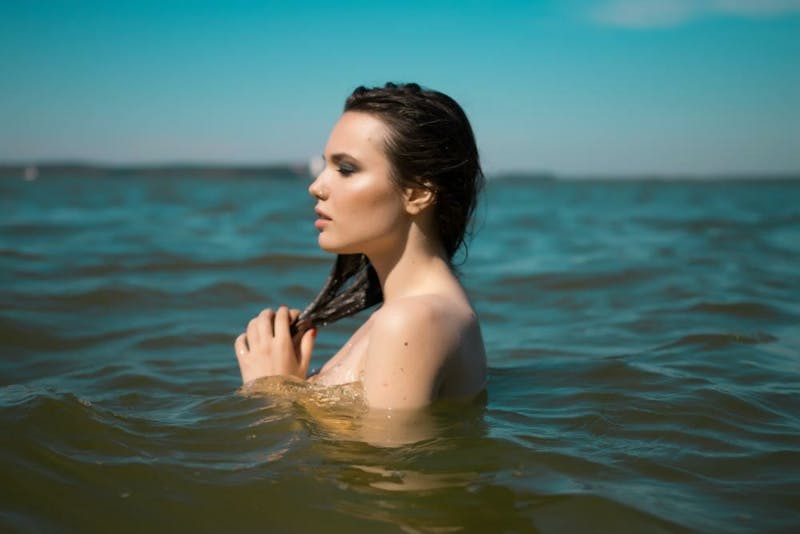 Over time, a woman's skin can lose its original elasticity. This, combined with pregnancy, nursing, or the effects of gravity, can drastically change the shape of a woman's breasts as she ages. The combination of a breast lift with breast augmentation eliminates the problems caused by droopy or sagging breasts and allows women to get their pre-baby body back.
Breast Lift Surgery
A breast lift, also called a mastopexy, repositions and reshapes a woman's breast tissue so that the breasts can become perkier and more firm, and not have that downward facing droop. As a complementary procedure, a breast augmentation places an implant behind the breast tissue to enhance the shape and size of a woman's breasts. When combined, these procedures can completely transform a woman's physical appearance and give her femininity a boost.
Should You Get a Breast Lift or a Breast Augmentation?
A breast lift is designed to add firmness to your breasts and give them a nice lift for a more naturally-contoured look. This procedure may be the one for you if you have:
Droopy breasts
Breasts that have lost their volume or shape
Downward-pointing nipples
Asymmetrical breasts
When it comes to breast augmentation, the benefits are not limited to enhanced size and contour. It can provide an aesthetic balance giving women the kind of confidence boost that they need. A breast augmentation is a consideration if you have:
Small breasts
Breasts that have lost their profile and volume with age, pregnancy, nursing or extreme weight loss
Or if you need to revise any past breast enhancement
Do you need both a breast augmentation and a breast lift?
If you have saggy or droopy breasts in addition to a lower nipple position, then you could benefit from a breast lift surgery combined with breast augmentation. Often, patients choose to go with breast augmentation because they believe placing implants will solve all their problems. However, sometimes the procedure is not enough to achieve the desired results, especially when it comes to saggy breasts. Sometimes all they need is a breast lift or a combination of both.
Your consultation with a board certified surgeon such as Dr. Keith Neaman of Neaman Plastic Surgery can help you further determine if you are a candidate for a breast lift, breast augmentation, or both.
Contact Neaman Plastic Surgery to Schedule an Appointment Today
Breast surgeries are reasonably popular in the US. If you are considering your options, you may want to get together with Dr. Neaman and discuss your goals in detail. Dr. Neaman will also present you with the specifics of your procedure, including any risk factors and recovery details based on the surgical path you are taking. For a private consultation, contact Dr. Keith Neaman at Neaman Plastic Surgery today at (844) 338-5445.