Posted on 15 Jun 2017
PERHAPS YOU ARE CONSIDERING BREAST AUGMENTATION SURGERY, AND IF YOU ARE, YOU WILL SOON BE MAKING A FEW DECISIONS IN REGARDS TO THE SIZE, SHAPE AND INSERTION SITE. ADDITIONALLY, YOU ALSO WILL HAVE TO DECIDE THE MATERIAL THAT WILL FILL YOUR IMPLANTS.THE TWO TYPES OF IMPLANTS AVAILABLE IN THE UNITED STATES ARE SILICONE AND SALINE. EACH HAS A SILICONE OUTER SHELL, BUT THE SALINE IS FILLED WITH SALT WATER, AND THE OTHER CONTAINS SILICONE.
Breast Implant Ruptures – The Controversy
Silicone breast implants were initially introduced in the 1960's and by the 1980's they had become extremely popular. But, as happy as most women were with them, many others claimed a critical link between ruptured silicone implants and risks for serious illness, such as lupus, arthritis, and fibromyalgia. With the removal of the implants some women claimed their symptoms disappeared, and subsequently, lawsuits were filed, claiming that silicone implants caused serious health issues.
Without real and substantial proof, the FDA restricted the use of silicone implants in 1992. The restriction limited the use of silicone implants to only women having reconstructive surgery after breast cancer. Before 2006 women had no choice other than saline breast implant. Ultimately, the FDA found there was no link between silicone and autoimmune disease. The sale and use of silicone gel implants were reinstated.
Saline versus Silicone Implants- Which Is Safer?
Of course, ultimately either implant has the potential to burst, to crack, or otherwise break. It could be caused by surgical error, a car accident, a fall or in rare cases, even the pressure from a mammogram. However, with each of the implants, the implication is different.
Saline implant ruptures are readily detectable. Over a few days, the fluid will leak out, and the breast will change shape quite quickly. The saline fluid that leaks out is harmlessly absorbed by the body.
Silicone ruptures, on the other hand, can very often be "silent fractures," only detectable with an MRI. It is for this reason that it is recommended that woman has an MRI 3 years after the initial implant placement. The good thing is that studies find no increased risk of disease when and if leakage were to occur. If a silicone implant ruptures, your doctor will likely recommend that it be removed along with any loose silicone.
It is clear that there are choices and considerations to be made before choosing your breast implant. Women remain extremely satisfied with their breast augmentations, and the surgery remains one of the most popular aesthetic surgeries today.
Breast Augmentation Surgery Consultation with Dr. Keith Neaman
If you are considering breast augmentation surgery, contact Dr. Keith Neaman at Neaman Plastic Surgery. He and his professional staff will consult with you, discuss options and show you the way toward a successful outcome. Call Dr. Neaman at (844) 338-5445 for your consultation.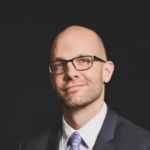 Dr. Neaman is a board-certified plastic surgeon that specializes in surgical body contouring. He prides himself on being on the cutting edge of plastic surgery. He takes an informative approach to each consultation, and through open dialogue and communication, he helps his patients decide on a treatment plan that meets their needs.