Posted on 11 Oct 2018
The number of women undergoing breast augmentation is steadily growing every year. Most women are happy with their implant results; however, there are still some women who are not completely satisfied with their outcome. Breast implant exchange at Neaman Plastic Surgery is a common procedure that helps women who want to revise their breast augmentation results for whatever reason.
What is Breast Implant Exchange?
Breast implant exchange is exactly what it sounds like, the exchange of breast implants. Some women following breast augmentation find themselves in a situation where they just aren't happy with their results and desire to swap their implants – not because there's a complication with them, but simply because they don't like them.
It's a straightforward procedure, and most women are able to reuse the same incisions from their previous augmentation, eliminating additional scarring. Plus, the recovery tends to be easier and quicker than the first because the breast implant pocket is already formed, and usually only minor adjustments need to be made. There are instances where a breast implant exchange is a bit more complicated, but that's normally the case for implant complications and not for exchanges due to aesthetic or personal reasons.
So, if there aren't any complications, why would someone want a breast implant exchange?
To Trade or Not to Trade? Breast Implant Exchange
To Get a Different Size: This is one of the most popular reasons why most women exchange their implants. After their first augmentation, they decide they actually want bigger implants, so they undergo implant exchange to go up in size. Some women do downsize, usually due to getting implants at an early age and as they get older desire more proportionate implants.
To Restore Breasts After Pregnancy: Pregnancy can change the appearance of a breast augmentation by altering the shape and volume. In actuality, it isn't the implant that changes; it's the breast tissue surrounding the implant. Implant exchange can be included in a mommy makeover to restore the once perky breasts.
To Change the Type of Implant: Implants are continually improving and changing, offering a wider variety of types to choose from. Breast implant exchange gives women the opportunity to trade up for a newer, cutting-edge implant. Sometimes, the change can be as simple as going from saline to silicone for a different feel.
If you're not happy with your implants, contact Salem plastic surgeons Dr. Keith Neaman or Dr. Dustin Christiansen to discuss your breast implant exchange options. You've taken the plunge and had a breast augmentation surgery, and you deserve to love your results.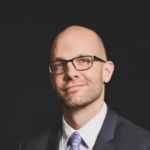 Dr. Neaman is a board-certified plastic surgeon that specializes in surgical body contouring. He prides himself on being on the cutting edge of plastic surgery. He takes an informative approach to each consultation, and through open dialogue and communication, he helps his patients decide on a treatment plan that meets their needs.