Posted on 06 Jun 2017
WHEN IT COMES TO BREAST AUGMENTATION, PLASTIC SURGEONS ARE INDEED FINDING IT MUCH EASIER TO ULTIMATELY MEET THE GOALS AND EXPECTATIONS OF THEIR PATIENTS BECAUSE OF THE WIDE VARIETY OF BREAST IMPLANT OPTIONS AVAILABLE. NO DOUBT, EVERY PATIENT HAS A PARTICULAR AESTHETIC GOAL IN MIND WHEN CHOOSING BREAST AUGMENTATION, AND EACH DOCTOR SEEKS THE TYPE OF PROCEDURE THAT WILL BEST SUIT THAT DESIRED OUTCOME.IT IS A FACT; WOMEN ARE STILL CHOOSING BREAST AUGMENTATION SURGERY IN HIGH NUMBERS. WHERE THINGS HAVE CHANGED IS THE SIZE OF THE IMPLANTS THAT THE PATIENTS ARE CHOOSING. WOMEN ARE SELECTING A SMALLER SIZE IMPLANT AND ARE DEMANDING A "MORE NATURAL LOOK" CONTRARY TO THE OVERSIZED IMPLANTS OF DAYS GONE BY.THE RULE OF THUMB INDICATES THAT IF THE RESULT IS 50% BREAST / 50% IMPLANT, YOUR RESULT WILL BE THE NATURAL LOOK THAT MOST WOMEN DESIRE.IT IS ALSO GOOD TO KNOW THAT THE "FOOTPRINT" OF THE BREAST BEGINS AT THE STERNUM AND ENDS IMMEDIATELY BEFORE THE ARMPIT. THE WIDTH OF THE IMPLANT SHOULD NOT BE ANY LARGER THAN THAT FOOTPRINT. IF SO, IT GIVES THE IMPRESSION THAT THE BREAST IS PROTRUDING OUT OF THE ARMPIT, WHICH IS NOT "THE LOOK" MOST WOMEN ARE STRIVING FOR.
Schedule a Breast Augmentation Consultation at Neaman Plastic Surgery
Rest assured that if you are desiring a breast augmentation, but are hesitating because you want to look natural, you definitely can release those fears. At Neaman Plastic Surgery we are here to follow your lead. With the wonderful choices available, getting a "natural look" is naturally going to happen. If you are interested in learning more about breast augmentation, breast lift, or breast implants, contact Neaman Plastic Surgery at (844) 338-5445 for your personal consultation.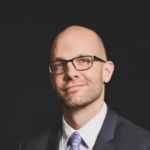 Dr. Neaman is a board-certified plastic surgeon that specializes in surgical body contouring. He prides himself on being on the cutting edge of plastic surgery. He takes an informative approach to each consultation, and through open dialogue and communication, he helps his patients decide on a treatment plan that meets their needs.