Posted on 14 Sep 2018
When it comes to breast augmentation at Neaman Plastic Surgery, there are many options. Size, type, and placement of the implant are selections that must be made. Breast implants are designed to work with any woman, regardless if she lives an active or sedentary lifestyle. With a little bit of time and research, you can select the perfect breast implants for you.
Breast Augmentation – Something for Everyone
Size – The goal of breast augmentation is to achieve a natural-looking appearance. Bigger is not always better. You want to select a size that fits your lifestyle and does not hinder you. You should review before-and-after photos to select results that fit with what you have in mind for your outcome. This helps to give Dr. Keith Neaman and Dr. Dustin Christiansen a better understanding of what you're looking to achieve. From there, a sizing system is used so you can experience what a particular implant looks and feels like.
Type – There are two common types of implants in breast augmentation: saline and silicone. Saline implants are becoming more popular because of their safety and lower age restriction. They are filled with sterile salt water, and in the case of a rupture, the saline is naturally absorbed by the body. Saline implants create a consistent shape and feel because you have control over the amount of solution used. Silicone implants are also desirous because of their resemblance to natural breasts. Filled with a silicone gel, silicone implants run the risk of leaking into the breast implant pocket if a rupture occurs. Unfortunately, a rupture is not always apparent as the implant does not collapse, so it's vital that women with silicone implants attend follow-up visits to ensure their implants are functioning properly.
Placement – Where the implant is placed, above or below the pectoral muscle, is an essential decision for women who are active. Most women elect to have their implants placed under the muscle which helps in shape and fullness; however, women who are incredibly active or lift weights may want to consider placing their implants over the muscle to prevent undue pressure placed on them which can cause the implant to change shape or shift over time.
Get the Breasts You Deserve – Call Neaman Plastic Surgery
Breast augmentation is wholly personal and geared toward your cosmetic goals. Drs. Neaman and Christiansen will take the time to listen to your concerns and desires and will work with you to create breasts that complement your body and lifestyle. To schedule your breast augmentation consultation, contact Neaman Plastic Surgery at (844) 338-5445.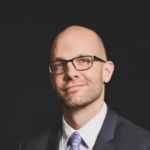 Dr. Neaman is a board-certified plastic surgeon that specializes in surgical body contouring. He prides himself on being on the cutting edge of plastic surgery. He takes an informative approach to each consultation, and through open dialogue and communication, he helps his patients decide on a treatment plan that meets their needs.