Posted on 03 May 2018
Breast augmentation is one of the most sought-after procedures at Neaman Plastic Surgery. Patients who are unhappy with the shape or size of the breast often opt for this enhancement procedure that restores their breasts and gives them the feminine curves that they desire. However, a breast lift is sometimes chosen in conjunction with a breast augmentation. While every patient is not a candidate for a breast lift, it is certainly something that patients should be aware of as they move forward with selecting the proper operation to achieve their goals.
The Difference between Breast Augmentation and a Breast Lift
A breast augmentation makes breasts larger while a breast lift restores a sagging appearance. Women who are choosing between a breast augmentation or breast lift have three choices:
Opt for an implant only which is a great choice for women who do not have sagging breasts or who have small sagging breasts that will restore shape just the insertion of an implant.
Opt for breast lift only which is a terrific option for women who have large breasts and don't want to change their overall size.
Opt for breast augmentation and a lift which is an excellent choice for women who want more fullness and a better shape that can't be corrected with an implant only.
Your decision will come down to a few factors including your physical goals, existing breast tissue and the guidance of your plastic surgeon.
Dr. Keith Neaman and Dr. Dustin Christiansen, Salem Oregon Plastic Surgeons
Both Dr. Keith Neaman and Dr. Dustin Christiansen are highly skilled plastic surgeons who are committed to delivering only the best results. To learn about your options between breast augmentation and/or breast lift, please contact the office at (844) 338-5445 for a consultation. If you're unhappy with the size, shape, or appearance of your breasts, then it's time to restore their youthful look with the right cosmetic procedure for you.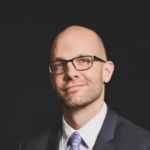 Dr. Neaman is a board-certified plastic surgeon that specializes in surgical body contouring. He prides himself on being on the cutting edge of plastic surgery. He takes an informative approach to each consultation, and through open dialogue and communication, he helps his patients decide on a treatment plan that meets their needs.