Posted on 08 Aug 2017
BOTOX IS THE MOST POPULAR COSMETIC TREATMENT, AND FOR A GOOD REASON. IN JUST DAYS, YOU CAN EXPERIENCE LESS NOTICEABLE FINE LINES AND WRINKLES. IF YOU'VE DECIDED TO FINALLY TAKE THE PLUNGE AND BOOK YOUR VERY FIRST BOTOX APPOINTMENT, YOU MAY BE ANXIOUS ABOUT THE RESULTS. WILL THE RESULTS BE IMMEDIATE? WILL IT TAKE SOME TIME FOR YOU TO LOOK YOUNGER?THE RESULTS VARY FROM PERSON TO PERSON, BUT BE PATIENT. IT WON'T BE LONG BEFORE FRIENDS, CO-WORKERS, NEIGHBORS AND FAMILY MEMBERS COMPLIMENT YOU ON YOUR NEW YOUTHFUL LOOK.
Botox Results
Once Botox is injected into the skin, it must first bind to a nerve. It can then enter the cell. Some people have a higher number of binding sites on their nerves, which means that they bind Botox faster. Once Botox enters the cell, it releases chemicals that contract the muscles. When the muscles stop contracting, the wrinkles soften and relax, minimizing their appearance.
Most people see the results of Botox within 1–3 days. However, some patients may not see results for as long as five days. The maximum results of Botox can be seen within two weeks.
Botox can last for as long as four months. Once it starts to wear off, you can get another injection. There is no limit. In fact, some people get Botox injections every four months indefinitely so that their frown muscles shrink. After two years of this regimen, patients tend to lose their frown reflex altogether.
Schedule Botox With Neaman MediSpa in Salem
If you're looking to turn back the clock on the aging process, injectables such as Botox can help. The staff at the Neaman MediSpa offer injectables and other options to reduce the appearance of wrinkles and make you look years younger. Call Neaman MediSpa at (844) 338-5445 to book your Botox injection.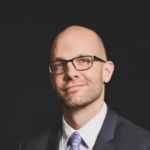 Dr. Neaman is a board-certified plastic surgeon that specializes in surgical body contouring. He prides himself on being on the cutting edge of plastic surgery. He takes an informative approach to each consultation, and through open dialogue and communication, he helps his patients decide on a treatment plan that meets their needs.