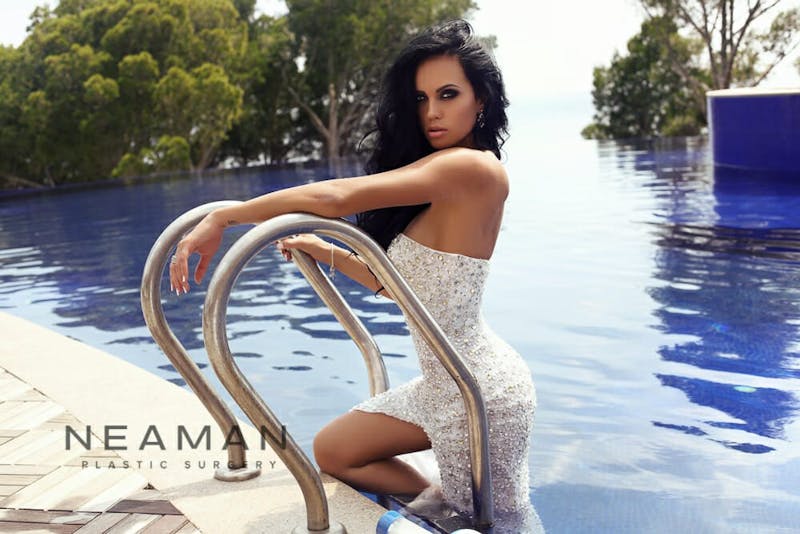 Botox And Dermal Fillers- The Most Popular Treatments At Neaman MediSpa
26 Apr 2017

Botox And Dermal Fillers- The Most Popular Treatments At Neaman MediSpa

At medispas all over the nation and at Neaman MediSpa in Salem, Oregon, patients are asking what the differences are between Botox and Dermal Fillers. It really is a great question because the line can sometimes be blurred where they are concerned. Though it is sometimes blurry, there is a distinct difference between the two most popular non-surgical treatments. But these two magical injections, when combined, can create the most dramatic and beautiful anti-aging results.
What Is Botox?
Botox is an injection of a small dose of Botulinum toxin performed all over the world and lucky you, even right here in your neighborhood at Neaman MediSpa in Salem, Oregon. We have patients who come from surrounding communities such as, Corvallis, Albany Wilsonville, Canby and more to get treated by our expert Botox injectors. Botox is the best anti wrinkle treatment on the market today. How it works is by temporarily blocking the signals from the nerves that cause wrinkles when one frowns, laughs, scowls or smiles. The muscle relaxes and softens allowing the wrinkles to no longer appear because the muscles movement is no longer creating them.
Neaman MediSpa Uses Botox For A Variety Of Purposes
Wrinkles are of course the most popular use of Botox. However, here at the medispa in Salem, we work with patients for many reasons, and Botox can solve many of their issues. Another widespread use of Botox we see is for excessive sweating. Botox is injected into the sweat glands, which prevent the glands from excreting copious amounts of sweat. In addition, patients from Dallas, Keizer, McMinnville, and Silverton come to Neaman MediSpa right here in Salem, Oregon for Botox treatments for chronic migraines, Hypersalivation, neck and shoulder spasms and even for treatment of crossed eyes.
What Results Do The Injectors At Neaman MediSpa In Salem Typically See With Botox?
When patients come to our medispa in Salem Oregon, typically they have a specific line or area they want to be fixed by using Botox. They usually pull up the mirror and say, "I hate this line, I want it gone." It is important for the experienced injector to share with the patient that it is also important to look beyond the one line and to review the overall face and how it works and moves so your results are not unnatural. To treat one line, other areas may need to be injected to ensure the natural, softened lines that refresh your look rather than one line, leaving the face unnatural looking.
The treatments usually last 30 minutes and results can range from 3 to 6 months depending on the patient's metabolism and other factors such as genetics.
Dermal Fillers Work Differently Than Botox And Here Is How
Dermal Fillers, such as Juvederm help "fill" in areas that have lost collagen and elastin. Collagen and Elastin are the two main components that cells lose production of as we age. Also, our skin becomes thinner and dryer and unable to correct itself, leaving some patients from Salem, Oregon, surround communities like Silverton and Corvallis with less volume, deeper lines and wrinkles and deep folds such as marionette lines. By injecting dermal fillers into these targeted wrinkles and folds, Neaman MediSpa injectors can add subtle volume and can even lift and smooth out the face. Unlike its counterpart, Botox, Dermal Fillers results can be seen immediately after the treatment, and some dermal fillers are now lasting up to 18 months.
There Are So Many Dermal Fillers On The Market How Do I Know Which One I Need?
Yes, it is true; there are lots and lots of dermal fillers on the market today. Allergan (also the maker of Botox) has over six different types for various purposes. Then, you have the Restylane family with about another five variations. The good news is you don't need to worry about which one is right for you if you find the right experienced and qualified injector. During your visit, the provider will be able to determine the overall desired look you want to achieve and based on your facial structure and skin, choose the right products to yield the right results. Also, the results from dermal fillers should be natural looking, leaving our friends and family wondering what the particular secret is to keeping the youthful appearance up. Treatments at Neaman MediSpa in Salem usually range from 45 min to 1hour, depending on treatment plans.
Salem, Oregon Botox and Dermal Filler Injections – Free Consultations at Neaman MediSpa
As you can see, Botox and Dermal Fillers are each unique and bring something different to the table. Prevent muscles from moving with Botox – ultimately no longer creating the wrinkles to filling in, lifting and creating the volume within the face. When these two injections are combined, the results are pretty fantastic. It is very rare for a patient to be unhappy with his/her results when expectations are communicated properly between the provider and patient.
The best news about both Botox and Dermal Filler treatments is that patients no longer have to drive to Portland for top-notch care and experience. Many patients from surrounding areas of Salem like, Albany, Corvallis, Wilsonville, Stayton, and Keizer have found their home here with us at Neaman MediSpa. If you are interested in learning more about a particular injection or want to book an appointment for Botox and Dermal Fillers, please call us at (844) 338-5445.