Posted on 31 Jul 2018
Body contouring is a great way to get the body you have been dreaming about finally. It's kind of like the last step towards achieving your cosmetic goals. It can smooth out those last few areas on your body that don't seem to be budging no matter how many hours you put in at the gym or at yoga class.
Neaman MediSpa, servicing women in and around Salem and Corvallis, offers a variety of body contouring procedures that can help you put the finishing touches on your figure. We have found that for some women they have been able to obtain their ideal body by undergoing both surgical and non-surgical body contouring procedures. Breast augmentation can give you the full, perky breasts you want while non-invasive fat and cellulite reduction treatments can sculpt and tone the rest of your body. Together, they can be successful at helping you get that desired dream hour-glass figure.
Destroy Fat Without Surgery – Vanquish Me & Exilis Elite
There are many ways to contour your body without the need for surgical intervention. For those stubborn fatty deposits that have become resistant to diet and exercise, Neaman MediSpa offers fat reduction with Vanquish Me and Exilis Elite. Both use selective radiofrequency technology to destroy fat cells safely and effectively. The thermal energy basically melts the fat and liquifies it so your body can naturally dispose of it via your lymphatic system. Vanquish Me does not have a minimum BMI requirement and it's contact-free making it ideal for larger treatment areas, such as your abdominal and thigh area.
Smooth Out Cellulite with Non-invasive Cellutone
Fat reduction is great, but you still run the risk of having those frustrating dimples present. Cellutone is a treatment modality that visibly reduces the appearance of cellulite after just one treatment. Via a handheld device, Cellutone administers targeted vibrations into the skin to increase blood supply and provide better lymphatic drainage. This, in turn, helps remove interstitial fluids within the skin tissue, leaving smoother, dimple-free skin.
Sculpt and Tone Your Body at Neaman MediSpa, 1# MediSpa of Mid-Valley
By combining multiple body contouring procedures offered at Neaman MediSpa you can plump up the areas you want and trim and tone the others. Together, our fat reduction and cellulite treatments will give you the curves you desire while tightening and smoothing your skin. If you're ready to take the final step to get your perfect body, contact Neaman MediSpa at (844) 338-5445 to schedule a consultation.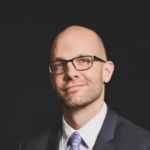 Dr. Neaman is a board-certified plastic surgeon that specializes in surgical body contouring. He prides himself on being on the cutting edge of plastic surgery. He takes an informative approach to each consultation, and through open dialogue and communication, he helps his patients decide on a treatment plan that meets their needs.