Posted on 02 Feb 2021
HOW DOES YOUR SKIN CHANGE WITH AGE?
When you are in your 20s, you might experience some kind of minor dullness and an overall more tired look on your skin. This often happens when you are in your mid-20s to your late 20s. You might see these effects because of accumulated sun damage.
However, you might see these effects due to other causes, such as genetics, stress, and even possibly a lack of sleep. When you are in this period of your life, you should make sure that you are using sunscreen every single day. It is important you are using a separate sunscreen and not simply relying on sunscreen that is part of your makeup.
In your 30s, you might start seeing some early signs of your skin aging. Some things you might see are fine lines, loss of cheek volume, and greater skin pigmentation due to sun damage. Your skin might look duller because your skin's repair system is beginning to slow down a bit. Your skin starts to lose some elasticity and volume in your 40s. More noticeable wrinkles and sun damage is also common.
Thinner skin and decreased elasticity in your skin is typical once you reach your 50s. You might also see more excess pigmentation. Other things like more prominent brown spots and photoaging also tend to happen at this point in your life.
WHAT ARE SOME NEW AND EFFECTIVE NON-INVASIVE TREATMENTS?
One non-invasive treatment that is beginning to gain more traction in the beauty industry is cryotherapy. Cryotherapy is sometimes used to treat certain skin conditions like psoriasis and eczema. Cryotherapy first stimulates your body's blood vessels and makes them compress due to the extreme temperature.
Once your body's temperature returns back to normal, the blood surges back to your skin's surface. This makes your skin look prettier and gives it a pink glow. Cryotherapy assists in encouraging collagen synthesis and decreases inflammation even down to your cells.
WHAT IS MESOTHERAPY?
Mesotherapy is another non-invasive treatment. It works by injecting a specifically prepared mixture into your skin. This mixture can consist of medications, vitamins, and amino acids. You get this mixture injected only millimeters underneath your skin. This injection hydrates your skin thoroughly and makes your skin appear more plump as well.
You can customize this treatment. The mixture that gets injected into your skin can change depending on the results you want. The formula usually contains some form of local anesthesia in addition to products that decrease inflammation, vitamins, muscle relaxants, and hormone blockers. You get effective results that are also not too obvious.
CAN COOLSCULPTING WORK FOR YOU?
CoolSculpting is a non-invasive option that you might prefer instead of liposuction. CoolSculpting works by using cryolipolysis technology and gets rid of undesired fat deposits by freezing them away. Your body then processes these fat deposits before flushing them out naturally. For this procedure, rounded paddles suck your skin as well as fat like a vacuum would. The CoolSculpting process is fast, painless, and you don't have to go through any downtime following this procedure.
A professional skincare analysis and consultation by one of our Licensed Aestheticians is a service we provide for all potential patients. Virtual consultations are also available. To learn more, call us at 855-810-8425 or visit our Contact Us Page.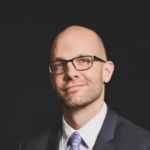 Dr. Neaman is a board-certified plastic surgeon that specializes in surgical body contouring. He prides himself on being on the cutting edge of plastic surgery. He takes an informative approach to each consultation, and through open dialogue and communication, he helps his patients decide on a treatment plan that meets their needs.