Posted on 10 Jul 2018
Being a mother is one of life's greatest gifts; however, the effects it can have on your body are not so great. Fortunately, a mommy makeover from Neaman Plastic Surgery can help reverse the unwanted side effects of pregnancy and childbirth, giving you back your pre-baby figure and confidence.
Mommy Makeover Contouring Procedures
A mommy makeover is a personalized combination of procedures that are specific to your needs and that address your post-pregnancy body. Most, if not all, of the procedures are performed during a single surgery cutting down on surgical costs and recovery time. Many moms elect to have a tummy tuck after giving birth because they are left with lax abdominal muscles and a little excess skin that has stretched beyond repair. Liposuction and/or breast augmentation are often paired with a tummy tuck to completely restore a woman's pre-pregnancy body. Liposuction helps to eliminate stubborn pockets of fat that have been resistant to diet and exercise while breast augmentation returns volume and a youthful look to the breasts.
Make Time For You
Many moms grapple with the decision to undergo a mommy makeover, sometimes feeling as if they shouldn't be focusing on themselves. The truth is, you deserve to feel good about your body. But when is the best age to have a mommy makeover? There is no right age. Timing is dependent on you and your goals.
Future pregnancies can alter your mommy makeover results, so it's usually advised to wait until you're finished having children. Of course, there are always exceptions and Salem plastic surgeon Dr. Keith Neaman will help you decide when the perfect time for your mommy makeover is.
You should be at a stable weight prior to surgery as well. Just as pregnancy can alter your results, so can fluctuations in weight, whether it be weight gain or weight loss.
There's no age limit on who can have a mommy makeover. Some moms need time to adjust to their new lifestyle as a mom while others are ready to get back to their old selves immediately. Again, it all depends on the individual as each mommy makeover is customized for them.
Contact Neaman Plastic Surgery to Discuss Your Mommy Makeover
If you're ready to take the plunge and get your body back to its pre-mommy days, or if you're simply looking for more information on whether a mommy makeover is right for you, contact Neaman Plastic Surgery. Dr. Keith Neaman and his caring staff will answer all of your questions and get you on track to loving your body again. Contact us at (844) 338-5445 to schedule your consultation.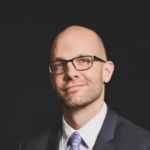 Dr. Neaman is a board-certified plastic surgeon that specializes in surgical body contouring. He prides himself on being on the cutting edge of plastic surgery. He takes an informative approach to each consultation, and through open dialogue and communication, he helps his patients decide on a treatment plan that meets their needs.