Posted on 04 Aug 2016
The Benefits of Professional Microdermabrasion
If you are interested in having skin that is healthy and attractive, you know that exfoliation is important. There are a variety of chemical and manual forms of exfoliation that can be used to remove the outer layers of skin and reveal the healthier and more youthful layers underneath. Microdermabrasion treatments are popular because they manually exfoliate the skin. If you are considering this treatment, it is best to visit a professional to have an initial consultation and to get the treatment performed.
The Benefits of Microdermabrasion
The treatment is usually performed using a handheld device that gently moves across the facial skin. It is a non-invasive and non-chemical exfoliating treatment. The goal is to speed up cell turnover in the facial skin and reveal youthful and healthy skin that is hidden under dead skin cells on the outer layer.
The device uses crystals that will slough away the outer layers of skin along with dirt, bacteria, oil, and anything else that is clogging the pores. Light suction is often used to vacuum up the crystals along with anything that is removed from the skin. Problem areas can be retraced a couple of times in order to get the best results.
This treatment is best for individuals who are dealing with fine lines, wrinkles, sun damage, acne scars, age spots, and hyperpigmentation. It is also a good option for individuals who have a rough skin texture, a dull complexion, or large pores. It is going to improve the overall texture and appearance of the skin.
Why Professional Treatments Are Beneficial
After hearing about how the treatment is performed and seeing that microdermabrasion kits are easy to attain, you may think that the treatment can be performed at home. However, there are several reasons why it is much better to have a professional perform the treatment as opposed to doing it yourself.
To begin with, when you work with a dermatologist or aesthetician, you are getting more than a simple exfoliation treatment. You are likely going to go through a consultation where your skin will be examined and any issues you are dealing with will be diagnosed. The professional will make sure that this is the right option to help you address your skin issues and make your skin look and feel its best. The last thing you want to do is misdiagnose your skin type or skin issues and then perform a treatment that will do more harm than good.
Professionals usually have access to higher quality tools. It is likely that the microdermabrasion device that they use is going to be of better quality than what you could purchase for at-home use. The other products they use during your treatment are also likely to be of better quality than what you have at home.
The pressure that is used during the treatment and how many times problem areas are retraced can usually only be performed properly by a professional. The last thing you want to do is damage your facial skin by not using the right tools or performing the treatment in the right way.
A complimentary consultation is a service we provide for all potential patients.  To learn more, call us at 844-338-5445 or visit our Contact Us Page.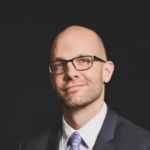 Dr. Neaman is a board-certified plastic surgeon that specializes in surgical body contouring. He prides himself on being on the cutting edge of plastic surgery. He takes an informative approach to each consultation, and through open dialogue and communication, he helps his patients decide on a treatment plan that meets their needs.