Posted on 06 Nov 2018
For many patients, a tummy tuck is the last step in obtaining the body and figure they've worked so hard to achieve. They've lost the weight, and now they're ready to remove the excess skin to show off their newly contoured shape. When electing to have a tummy tuck at Neaman Plastic Surgery, it's important to understand how it might affect your belly button and its appearance. No two tummy tucks are the same as each person has a different amount of skin to be removed, but there are a few different techniques that are used during surgery.
Reposition vs. Reconstructing the Belly Button
The point of a tummy tuck is to remove the extra skin that has been left over following your successful weight loss journey. With that being said, during traditional tummy tucks where skin must be removed from the entire abdominal region, the belly button is released from the surrounding skin using a slight incision around the navel. The excess skin is excised, and the remaining skin is pulled taut to create a flat tummy.
The next step is entirely dependent on the shape and size of your original belly button and your new current frame. For some patients, the original belly button may be repositioned and stitched into place after re-draping the remaining skin over the midsection. This is done by creating a new opening and strategically stitching the navel into place. However, this may not always be the best option. In some situations, the old belly button may be too large for the newly contoured area, so a new navel is reconstructed altogether.
In either case, the belly button should look natural, and patients can even get their navel pierced following surgery.
Keep the Belly Button in Place
If you only have a small bit of skin to remove and it's located below the navel, your belly button is left intact. This is known as having a mini tummy tuck performed. It's much less invasive than a full tummy tuck, and it does not require the repositioning or reconstruction of the navel. However, it's important to note, skin wrinkling above the belly button cannot be addressed with a mini tummy tuck.
Contact Neaman Plastic Surgery to Schedule Your Tummy Tuck Consultation
Following a tummy tuck, regardless of which method is used to replace your belly button, skilled Salem plastic surgeons Dr. Keith Neaman and Dr. Dustin Christiansen can create a natural-looking belly button that will flatter your new flat and toned abdomen. Call 844-338-5445 and schedule your tummy tuck consultation at Neaman Plastic Surgery and discuss your options today!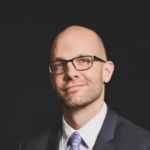 Dr. Neaman is a board-certified plastic surgeon that specializes in surgical body contouring. He prides himself on being on the cutting edge of plastic surgery. He takes an informative approach to each consultation, and through open dialogue and communication, he helps his patients decide on a treatment plan that meets their needs.