Posted on 06 Feb 2019
If you want to get a preview of what to expect for your own surgery, seeing an Oregon plastic surgeon's before and after photos is critical. That's why Neaman Plastic Surgery keeps the before/after gallery updated with the most recent surgery featured. There's only so much a surgeon's CV can tell you. Where they completed their residencies and their latest continuing education seminars are important, but what really matters is the quality of their work.
If a surgeon doesn't have a before and after gallery, or if the photos are old or there are only a few, consider that a warning. Most patients are happy to have their photos included since anonymity is ensured. However, all patients are asked for their permission (so don't worry if you'd rather pass on having your photos included in a future gallery).
Before and after photos give you a real idea of what to expect. They can give you an idea of how natural the results will be and might even help you decide if you'd prefer a breast lift, breast implants, or a breast augmentation. Some patients base their decision largely on a surgeon's before and after photos. If you spot a patient with a very similar body type as yours and their results are fantastic, you can enjoy peace of mind knowing your own results will be similar.
Contact Neaman Plastic Surgery Today!
However, it's also important to take your own before and after photos. It can be difficult to genuinely gauge your "real body" when looking in the mirror. Surgery also comes with swelling, bruising, and downtime. Watching your body as it heals throughout the weeks post-surgery can make you forget about what your own "before body" looked like. Taking photos before, during, and after healing from surgery helps you see just how striking the changes are. Once you've pored over this Oregon plastic surgeon's before and after photos, schedule your consultation. Call Neaman Plastic Surgery at 844-338-5445.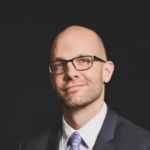 Dr. Neaman is a board-certified plastic surgeon that specializes in surgical body contouring. He prides himself on being on the cutting edge of plastic surgery. He takes an informative approach to each consultation, and through open dialogue and communication, he helps his patients decide on a treatment plan that meets their needs.