Posted on 19 Nov 2018
WHILE WE'RE NOT TALKING ABOUT THE MAJOR GERMAN BATTLE IN BELGIUM DURING THE END OF WORLD WAR II, SOMETIMES TRYING TO GET RID OF BACK FAT, WHAT'S COMMONLY KNOWN AS THE BRA BULGE FOR WOMEN, CAN SEEM LIKE A BATTLE IN ITS OWN RIGHT. UNFORTUNATELY, MOST WOMEN CAN'T GO WITHOUT WEARING A BRA, AND EVEN SLENDER WOMEN CAN BE PLAGUED WITH FAT ALONG THEIR LOWER BACK AND ALONG THEIR BRA STRAPS. UNFORTUNATELY, WHEN YOU LOSE WEIGHT, YOU DON'T ALWAYS LOSE IT WHERE YOU'D LIKE, AND A BRA ONLY ACCENTUATES THE STUBBORN FAT. BRA FAT CAN CAUSE YOU TO BE SELF-CONSCIOUS BUT FORTUNATELY, THERE IS AN EASY SOLUTION, AND IT CAN BE FOUND AT NEAMAN PLASTIC SURGERY.
Blast Back Fat with Lipo
We're all familiar with those stubborn pockets of fat that are resistant to even our best efforts at diet and exercise. And those fatty deposits aren't limited to around the waistline, often showing up along our back and torso. Women tend to have a more difficult time with back fat only because of adding the element of having to wear a bra. There's nothing more frustrating than getting ready for a nice event and glancing in the mirror to see bulges coming out from your bra straps. Liposuction helps with spot reduction and eliminates unwanted fat that is keeping you from having the smooth contours you desperately want.
Liposuction performed by Salem plastic surgeons Dr. Keith Neaman and Dr. Dustin Christiansen can easily remove fat around the bra line. One of the advantages of using lipo for the back and flank area is the fact that there is little muscle and tissue in that area to worry about when performing the procedure. This allows for smoother contours with less risk of complications.
Liposuction is performed using a cannula. The cannula is inserted into the treatment area and sucks away the unwanted fat to create an even contoured appearance. A tummy tuck is often performed alongside liposuction to remove loose skin in the abdominal region that may be left over following childbirth or weight loss.
Beat Bra Bulge with Lipo at Neaman Plastic Surgery
Don't let bra fat keep you from feeling your best. If you've lost the weight and are still struggling to get the smooth streamlined silhouette you desire, contact Neaman Plastic Surgery and find out how liposuction or another one of our fat reduction treatment modalities can help you reach your body contouring goals. Dr. Neaman and Dr. Christiansen will help you with the finishing touches to rid your torso of unwanted fat. Call 844-338-5445 and schedule your consultation today!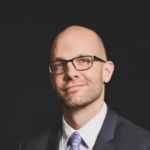 Dr. Neaman is a board-certified plastic surgeon that specializes in surgical body contouring. He prides himself on being on the cutting edge of plastic surgery. He takes an informative approach to each consultation, and through open dialogue and communication, he helps his patients decide on a treatment plan that meets their needs.