Posted on 30 Jun 2015
I have one breast that is larger than the other. Can I possibly get only one implant to increase the volume on one side?
Breast Asymmetry is a common feature among many women. However, simply placing an implant in the smaller breast will not fully compensate for the uneven breast. This is because the larger breast has more skin and usually rests lower on the chest.
The most common procedure to undergo is to have the larger breast either reduced or lifted to create a more symmetrical position and the smaller breast enlarged with an implant. It is best to consult a plastic surgeon regarding your personal situation.
SCHEDULE A CONSULTATION WITH NEAMAN PLASTIC SURGERY
Dr. Keith Neaman is a board certified plastic surgeon working on patients in Portland, Salem and Eugene Oregon areas. Specializing in tummy tucks, breast augmentation, and medical day spa services, Contact Dr. Neaman today for a consultation by calling 844-338-5445.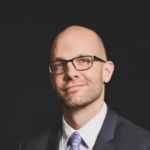 Dr. Neaman is a board-certified plastic surgeon that specializes in surgical body contouring. He prides himself on being on the cutting edge of plastic surgery. He takes an informative approach to each consultation, and through open dialogue and communication, he helps his patients decide on a treatment plan that meets their needs.