Posted on 22 Nov 2017
You've heard the saying, "everything old is new again" – and it's true of the revival of the chemical peel at Neaman MediSpa. Flashback to the 90's when the chemical peel was the number-one cosmetic procedure in the country. Fast forward to 2017, and the chemical acid peel is forging ahead of many of the high-tech devices used in aesthetics today. More popular than dermal fillers and even Botox, an acid peel is a long-term fix for a more beautiful complexion.
Neaman MediSpa offers peels that can make your skin—and your skin-care products work better. In minutes, acids lift away dead cells and trigger a magical chain reaction. As that topmost layer of skin is shed, signals are sent to the living cells below to multiply and move up, to increase collagen production, to make more hyaluronic acid and to literally "act younger."
Salicylic Acid Peels at the MediSpa
The right peel can end acne and soften the scars that come with it. Salicylic acid peels delve deep into the skin to unclog pores, while also skimming the surface to erode blackheads and fade post-pimple scars. An additional advantage of salicylic acid: It lingers in the pores, where it continues to keep them clear over time.
MediSpa Malic Acid Peels
Malic acid peels can also be used as treatments for common skin issues such as age spots, rosacea, acne and scarring. Since the acid stimulates the growth of collagen, it promotes younger and smoother skin to shine through. This automatically reduces your skin issues and gives your skin a healthier, younger and softer feel.
Malic acid is an Alpha Hydroxy Acid (AHA) that is commonly found in a number of fruits and vegetables, particularly in apples.
A MediSpa Glycolic Acid Peel
Also known as AHA chemical peels or glycolic acid peels, this chemical peel is a light and non-invasive treatment that removes the upper layers of dead and damaged skin to encourage skin cell rejuvenation. This type of peel also provides gentle treatment for fine lines, acne, chronic dry skin, and uneven pigmentation. The formulation of the chemical solution used in a light chemical peel depends on the needs of the individual patient.
At Neaman MediSpa, serving Salem and surrounding areas, we offer choices. With a complimentary consultation, we can help you determine which acid peel is right for you. No matter your age or your skin's' condition, you can improve it with one of these amazing peels. Contact Neaman MediSpa at (844) 338-4445 to arrange your appointment.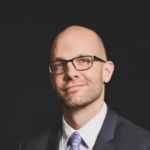 Dr. Neaman is a board-certified plastic surgeon that specializes in surgical body contouring. He prides himself on being on the cutting edge of plastic surgery. He takes an informative approach to each consultation, and through open dialogue and communication, he helps his patients decide on a treatment plan that meets their needs.