Posted on 23 Dec 2015
Liposuction of the abdomen removes most of the fat found under the skin and above the abdominal muscles. When patients have good abdominal muscle tone, liposuction can provide a dramatic improvement, with a natural appearance of the abdomen, and with minimal scarring. In the vast majority of liposuction patients, the natural elasticity of abdominal skin contracts smoothly, and there is no need to surgically remove skin. A tummy tuck usually involves liposuction to remove fat, but also includes the surgical removal of a large section of skin from the lower abdomen, as well as a surgical relocation of the belly button.
If liposuction is safer, what are the reasons for doing a tummy tuck?
Abdominal liposuction is safer, gives pleasing cosmetic results, and has a natural appearance. Liposuction has now largely replaced tummy tuck surgery as the preferred technique for improving the silhouette of the abdomen probably due to the recovery time and risk. However, there is another reason why a surgeon might recommend a tummy tuck. Some surgeons and some patients believe the aesthetic benefits of a maximally flat tummy outweigh the disadvantages of a surgically altered belly button and the lower abdominal scar. Patients should be aware of this issue when deciding on liposuction or a tummy tuck and discuss the differences with their plastic surgeon.
Contact Neaman Plastic Surgery to learn more about our Liposuction procedure and to see if you are an ideal candidate. You can reach us at 844-338-5445 or use our contact form.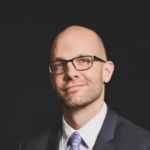 Dr. Neaman is a board-certified plastic surgeon that specializes in surgical body contouring. He prides himself on being on the cutting edge of plastic surgery. He takes an informative approach to each consultation, and through open dialogue and communication, he helps his patients decide on a treatment plan that meets their needs.