Posted on 07 May 2019
You're absolutely head over heels for your baby (even if they're far from a baby now), but maybe not as much for your post-baby body. Neaman Plastic Surgery offers customized "mommy makeovers," which combine different surgeries with the ultimate goal of helping women get back their pre-baby bodies. It's the perfect Mother's Day treat, because no matter what celebrity moms might say, the miracle of childbirth isn't followed by magically looking like it never happened.
It's almost guaranteed that post-partum bodies will include new pockets of fat that stubbornly resist diet and exercise, sagging skin, and lost breast volume coupled with unprecedented loose skin. From nipples that now point downward to feeling like you can't confidently wear a bikini, mom bodies are still beautiful, but they can sometimes affect your self-esteem.
There is no one size fits all mommy makeover, just like there's no single type of mom. That is why mommy makeovers include a combination of procedures that are personalized to you based on your goals. Common mommy makeover procedures may include:
• Tummy tuck. Tummy tucks remove excess skin from the tummy area. It is usually combined with liposuction for added contouring and removing of stubborn fat.
• Breast augmentation. Restore lost volume to the breasts with implants. A breast lift can be combined with a breast augmentation to reduce sag and permanently remove loose skin.
• Liposuction. Moms don't only gain weight in their bellies and breasts while pregnant. If you've noticed unwanted fat that refuses to budge anywhere on your body, it can be permanently removed with liposuction.
• Body Lift. Body lifts are like tummy tucks, but go all the way around. It's a procedure that removes excess skin from the tummy, sides, and back. It is often used in conjunction with liposuction and sometimes a butt lift.
Schedule a Consultation with Neaman Plastic Surgery Today!
Being a mom is definitely the most challenging job of all, and every mom could use a little help. If you're looking to make this the best Mother's Day ever, consider treating the mom in your life (or treating yourself) to a mommy makeover. Schedule your consultation with Neaman Plastic Surgery by calling 844-338-5445.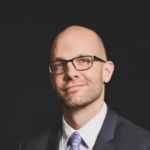 Dr. Neaman is a board-certified plastic surgeon that specializes in surgical body contouring. He prides himself on being on the cutting edge of plastic surgery. He takes an informative approach to each consultation, and through open dialogue and communication, he helps his patients decide on a treatment plan that meets their needs.