Posted on 18 Apr 2017
ALSO KNOWN AS AN ABDOMINOPLASTY, A TUMMY TUCK WILL REMOVE UNWANTED EXCESS SKIN AND FAT FROM YOUR ABDOMINAL AREAS AND ALSO TIGHTEN UP LOOSE MUSCLES. PERHAPS YOU BELIEVE A TUMMY TUCK MAY BE THE RIGHT DECISION FOR YOU. HERE ARE SIX FREQUENTLY ASKED QUESTIONS THAT MAY HELP YOU WITH YOUR DECISION. SURGERY IS ALWAYS A BIG DECISION, AND YOU NEED INFORMATION AND THOUGHTFUL CONSIDERATION BEFORE MAKING THAT DECISION.
1. When Is The Optimal Time For A Tummy Tuck?
Of course after childbirth is when you want a tummy tuck. However, it's best to be very sure that your childbearing years are behind you. The best time to have a tummy tuck is after you are finished having your children, and your baseline body weight has returned to normal.
2. Is It Necessary To Be At A Certain Weight?
No, a tummy tuck procedure does not require that you're a certain weight, but there are guidelines that should be met. The ideal preference is that you are: physically healthy and at a stable weight; do not smoke; have realistic body expectations; and are not excessively bothered by your appearance. Like any cosmetic surgery, a tummy tuck should be done for you, and for no one else.
3. Tummy Tuck Scarring?
Yes, but the incision takes 12-18 months to finalize the scar. The incision is placed to be hidden in your bikini line. If you've had a cesarean section in the past, the new scar can often be incorporated with the old scars.
After time, all incisions generally fade and are far less obvious.
4. Will Stretch Marks Disappear With A Tummy Tuck?
A tummy tuck cannot correct your stretch marks, however, if they are located in the areas where excess skin is removed, they will be eliminated as well.
5. Tummy Tuck Recovery Period
After surgery, specific dressings and bandages will be applied over the incisions, and you may need to wear a compression garment or elastic bandage to reduce swelling and support your abdominal muscles. The down time for a tummy tuck varies by patient, but you should plan at least two weeks down time away from work or routine activities. It is essential that you get some help during the initial first few days post op.
Salem Tummy Tuck Surgery Consultation with Dr. Keith Neaman
If you find yourself thinking and wondering if a tummy tuck is right for you, why not get more questions answered? Neaman Plastic Surgery is here to answer your questions and guide you through the steps involved in having a tummy tuck. Dr. Neaman and his staff of highly trained professionals will lead the way to a fruitful and beautiful outcome. Call (844) 338-5445 for your private consultation.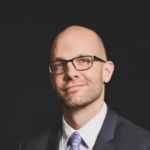 Dr. Neaman is a board-certified plastic surgeon that specializes in surgical body contouring. He prides himself on being on the cutting edge of plastic surgery. He takes an informative approach to each consultation, and through open dialogue and communication, he helps his patients decide on a treatment plan that meets their needs.