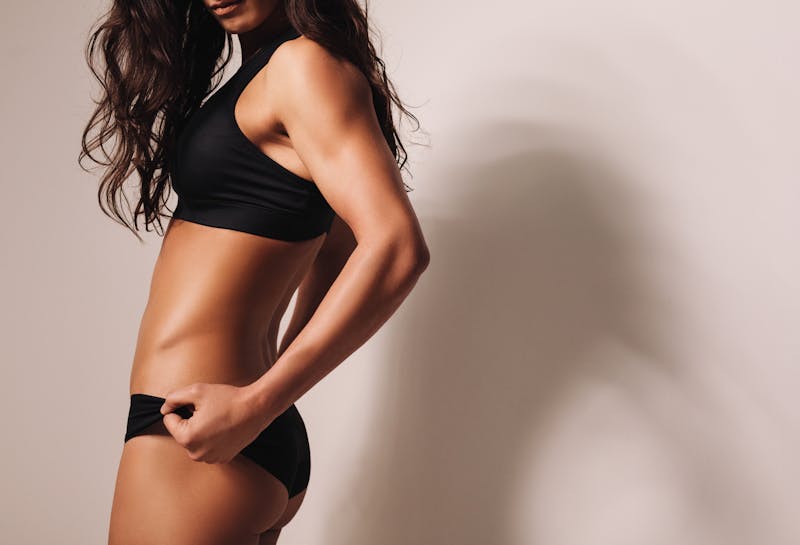 5 Things You Should Know about CoolSculpting
22 Dec 2021
CoolSculpting is an extremely popular procedure for women and men who want to shape and tighten their physique by getting rid of stubborn, unwanted fat. If you're frustrated with a lack of results after you've worked hard to achieve a sculpted physique with diet and exercise, CoolSculpting might be the perfect treatment for you. Here's what you need to know about this cutting-edge procedure.
1. It's non-surgical and completely non-invasive
CoolSculpting does its job without needles, injections, medications, lasers or incisions. CoolSculpting is comfortable to experience for most people–which means there is no need for anesthesia or pain management. CoolSculpting uniquely targets the fat cells without impacting the skin or other tissues.
2. It's based on the science of cold
CoolSculpting fat reduction is the only FDA-approved procedure that uses controlled, targeted cold to penetrate, crystallize and destroy fat cells. Scientists at Harvard University and Massachusetts General Hospital found that the application of extreme coldness to a specific area could destroy fat cells, and fat cells alone, without damaging any other cells. Fat cells freeze more quickly than skin or muscle cells or the cells of other surrounding tissues. During CoolSculpting, the fat cells are safely crystallized and destroyed. The body processes these naturally and disposes of them.
3. The treatment is short and painless
CoolSculpting sessions take about 35-60 minutes to complete. During the first few minutes of a CoolSculpting procedure, you'll feel pressure and an intense feeling of cold, which quickly eases. From that point, the procedure is comfortable and gentle enough that you can relax completely, read, scroll through your phone, or even take a nap.
After your CoolSculpting treatment, you can get right back to work or the activities or your day. One of the reasons CoolSculpting is so popular is that it requires zero downtime and no recovery period. You may feel some numbness or sensitivity in the area, but there are not usually significant side effects to the procedure.
4. CoolSculpting can treat a wide range of areas
CoolSculpting can be used on many areas of the body that are difficult to reduce, shape, sculpt, and tone. CoolSculpting is excellent for the following areas:
Upper arms
Hips
Inner and outer thighs
Under the chin
Abdominal area
Flanks (also called love handles)
Above the vaginal area
Back
Bra fat
Fat under the buttocks
5. Almost anyone can get CoolSculpting
Most people who would like to reduce stubborn fat pockets can get Coolsculpting. CoolSculpting works for any skin type, color, or tone. Do keep in mind that CoolSculpting is designed for patients to target small amounts of fat, as it's not a weight-loss procedure. Because of this, CoolSculpting is not an ideal treatment for people who are obese.
FOR MORE INFORMATION, SCHEDULE A CONSULTATION TODAY!
If you're interested in CoolSculpting to smooth away the fat that just won't budge with diet or exercise, we are happy to help. A professional CoolSculpting body contouring analysis and consultation by one of our Licensed Advanced Aestheticians is a service we provide for all potential patients. Virtual consultations are also available. To learn more, call us at 855-810-8425 or visit our Contact Us Page.