Posted on 21 May 2019
Tummy tucks are popular aspects of a mommy makeover, but can also be performed as a standalone surgery for both women and men. Neaman Plastic Surgery specializes in abdominoplasty (the tummy tuck) and approaches this life-changing procedure as if creating a work of art. Liposuction is often performed in tandem with a tummy tuck to help contour the body, offering customized results and helping to permanently remove the dangerous fat that tends to get stored in the belly.
A tummy tuck is much more than removing loose skin from the abdomen. It requires incredible precision to shape the body into a pleasing yet natural shape. If you've been considering a tummy tuck, here are a few situations where it might be the best solution for you:
1. You have "crepey" skin from weight fluctuations. Those who have experienced massive weight fluctuations, such as losing several pounds, are often disappointed to find out that diet and exercise aren't enough to get the look they want. Big, fast weight loss can lead to very saggy skin, sometimes called a "skirt." The only way to address it is through a tummy tuck.
2. You want your pre-baby body back. Weight gain and loss, of course, occurs with pregnancy. No matter what celebrities say, it's very rare for any woman to "snap back" to her pre-baby body in the tummy area. If you have sagging skin from childbirth and are finished having biological children, a tummy tuck can give you your pre-baby belly back.
3. You want to wear a swimsuit with confidence. The incision scar from a tummy tuck can range in size depending on fat distribution, but it's commonly from hip bone to hip bone. However, these scars are kept low on the abdomen. They're easy to hide beneath the band of underwear or a swimsuit.
Book Your Tummy Tuck Consultation Today!
Tummy tucks can do what no amount of exercise and dieting can do. Everyone has different amounts of collagen and elastin produced in their body, and these amounts decrease with age. Without proper collagen and elastin, the skin simply can't "snap back" like it used to—but a tummy tuck can help. To learn more, schedule a tummy tuck consultation at Neaman Plastic Surgery today by calling 844-338-5445.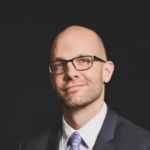 Dr. Neaman is a board-certified plastic surgeon that specializes in surgical body contouring. He prides himself on being on the cutting edge of plastic surgery. He takes an informative approach to each consultation, and through open dialogue and communication, he helps his patients decide on a treatment plan that meets their needs.