Posted on 22 Oct 2015
In the market for plastic surgery? Going under the knife for the first time can be emotional, exciting, and utterly confusing — especially when it comes to finding the perfect doctor. Your plastic surgeon should be confident, informative, and most of all, a total pro, which means that finding the doc of your dreams can be a tricky business.
Here are our top 3 questions to ask yourself before picking a plastic surgeon.
1. Is my doctor board certified?
Find a doctor who's certified by the American Board of Plastic Surgery. Just keep in mind that many doctors are part of boards that seem legitimate but that aren't recognized by the American Board of Medical Specialties. "The American Board of Cosmetic Surgery is not a recognized board by the ABMS," Dr. Alter explains. "There are other boards that are formed that aren't under that umbrella, and they're not under the same kind of vigilance." Establishing that your surgeon's certifications are up to snuff is essential. Just because your dentist offers Botox, that doesn't necessarily mean they're qualified to administer it.
2. Does my doctor have experience?
It goes without saying that you should find an experienced doctor, but some people are more skilled than others. In fact, nurses can even be more experienced than their supervisors when it comes to routine procedures like Botox! "If the nurse is doing them all day long and is practicing under the doctor's supervision or license, the nurse could be better than the doctor," Dr. Alter says. Of course everyone's experiences are different, which is why researching your doctor is critical.
3. Have I looked at patient reviews and testimonials?
One of the best ways to find a great doctor is by checking out message boards and reading reviews. "I would ask certain friends who've dealt with surgeons for that particular problem or that particular issue," Dr. Alter advises. "You want to know what their training is, and you want to talk to people that have undergone surgery by that doctor. A lot of the chat rooms are very good for that.
Salem Plastic Surgeon Reviews
Contact Neaman Plastic Surgery today to inquire if we are the right surgical center for you. You can check out Dr. Neaman's experience as a board certified doctor as well as reviews from real patients. Go ahead and leave us a review too!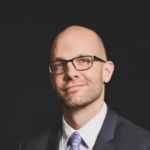 Dr. Neaman is a board-certified plastic surgeon that specializes in surgical body contouring. He prides himself on being on the cutting edge of plastic surgery. He takes an informative approach to each consultation, and through open dialogue and communication, he helps his patients decide on a treatment plan that meets their needs.